The Incomparable Nutrition of Beef & Tripe Combined
Beef Tripe Plus 5 lb. tube
Regular price
Sale price
$35.99
Unit price
per
Sale
Sold out
Our Beef Tripe Plus is a frozen ground raw food which comes in 1 lb., 2lb. containers and 5 lb. tubes.

Beef Tripe Plus is shipped in 8, 12, 24 or 45 lb. boxes fresh to your door.

You can Mix & Match Beef Tripe Plus with any of our other ground mixes.
Build a Box & Add to Cart
Ingredients

Ingredients: Beef Tripe, Beef Heart, Beef Tongue, Beef Liver, Egg Shells

Analysis:

Crude protein(min) 18.5%
Crude fat (min) 13.2%
Crude fiber (max) 0% moisture (max) 68.5%
Ash (max) 1.1%
Why Feed Beef Tripe Plus?

Beef Tripe Plus is a great way to give your pet ultimate nutrition!  Formulated from raw green tripe, beef muscle meat and organs, this powerful mix is great for any dog.  Working dogs, performance dogs, pregnant dogs, puppies – this mix will benefit and be perfect for any and all of them.  With added eggshell to provide the perfect calcium:phosphorus ratio, this mix is even suitable for dogs with kidney issues as there is no added bone and not too much organ meat.  This mix consists of approximately 60% raw beef tripe, 30% beef muscle meat in the form of beef heart and beef tongue, and 10% organs in the form of beef liver.  It has a higher calorie content than plain beef tripe yet gives your pet all of the same incredible benefits.
Beef Tripe Plus & Kidney Disease

Tripe & Tripe Plus can be advantageous for dogs with kidney disease due to its moderate protein and phosphorus levels. It offers nutrients without overburdening compromised kidneys. Neither have bone included. Low bone content in dog food helps kidney disease by limiting phosphorus intake. High phosphorus levels can worsen kidney disease. With low bone content, phosphorus intake is reduced, easing the burden on the kidneys and supporting overall renal health.
Need a Custom Frozen Package?

If you need help creating a custom frozen shipping package, please call 1-800-354-4216. We can usually create a mix of frozen sizes, milks & bones to suit your needs and use the most economic packaging for your specific mix of products.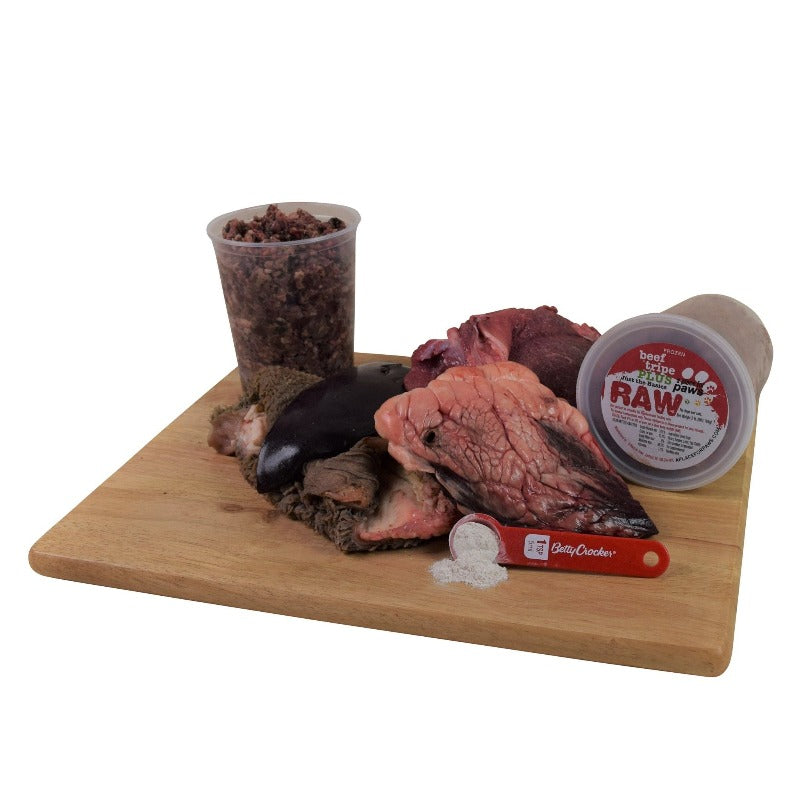 Farm Fresh Sourcing & Paw-some Processing
From local farms to your furry friend's bowl, our Beef Tripe Plus tells a story of quality and care. Fresh green beef tripe embarks on its journey from nearby farms. Harvested and rinsed, it's swiftly processed to preserve freshness and minimize odor. Excess belly fat is thoughtfully removed, ensuring balance. Rigorous inspections ensure top-notch quality. The tripe, excluding trimmed fat, undergoes two grinding rounds for perfect texture. In the second grind, a touch of beef blood enhances consistency. This dedication yields our exceptional farm-fresh raw tripe. Combined with premium beef, our Beef Tripe Plus offers wholesome nutrition, reflecting our commitment to your dog's well-being.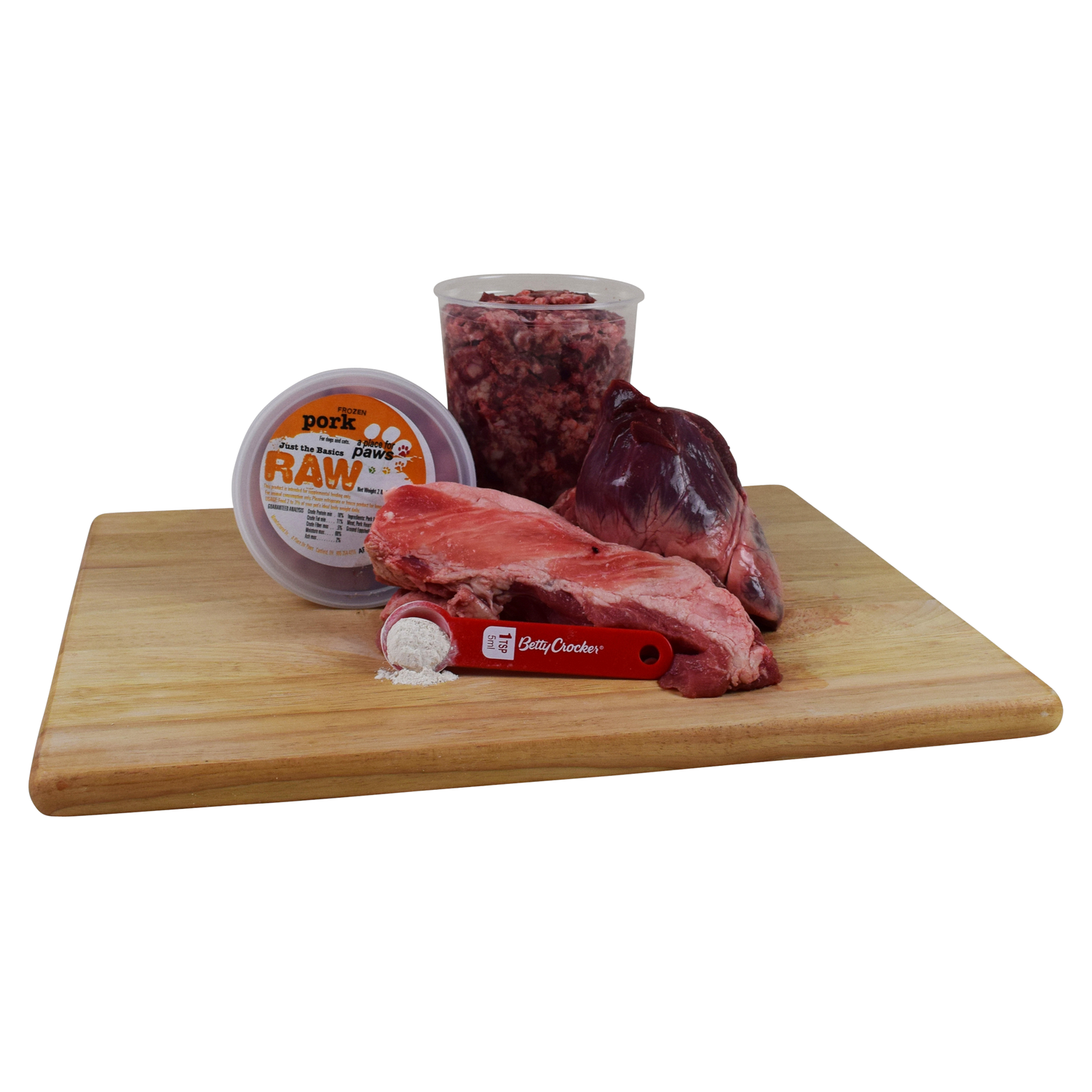 Low Protein & No Bone Give the Kidneys a Break
With our Pork & Plus mixes, reduced protein intake minimizes the production of waste products that the kidneys must filter. And with low bone content, phosphorus intake is reduced, easing the burden on the kidneys and supporting overall renal health.
Shop Pork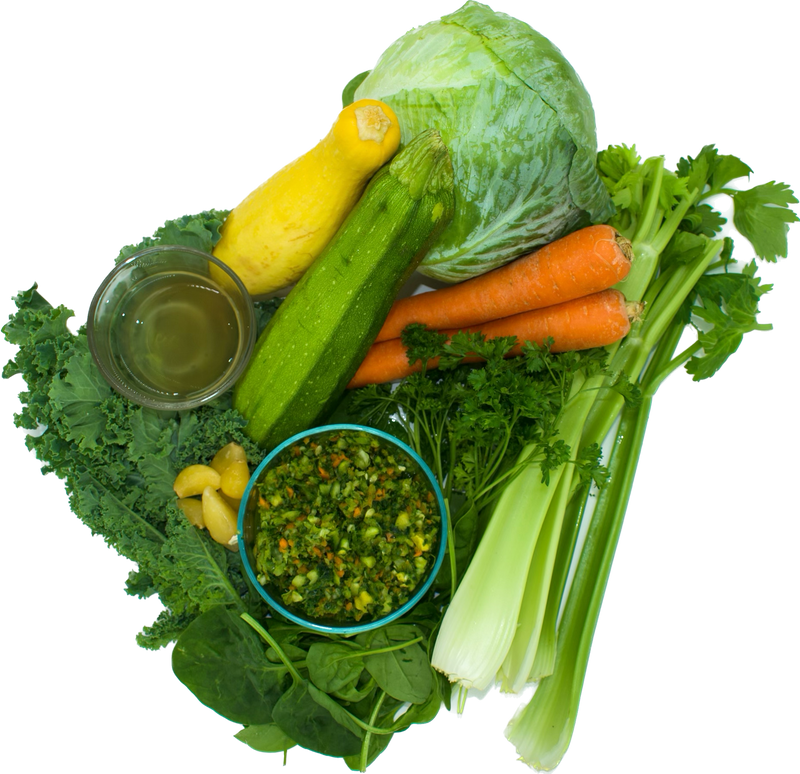 Veggies Enhance Balance & Digestion
Vegetables complement tripe plus in raw dog feeding by providing essential nutrients, fiber, and phytonutrients. They enhance the diet's balance, aiding digestion, and offering a variety of vitamins and minerals crucial for optimium canine health. Tripe Plus & Veggies are each better together.
Shop Veggies
World of Difference

"Beef Tripe Plus has made a world of difference for my dog with kidney issues. Surprisingly, it keeps him energetic and active, and he absolutely loves it!" - Carrie R,

Tasty Allergy Tests

"Using Beef Tripe Plus in our dog's elimination diet has been a breeze. It's a single protein food that our pup loves, making allergy testing easier and tastier!" - Keith S.

Eagerly Devoured

"Even with kidney issues, my dog eagerly devours Beef Tripe Plus every time we offer it. It's a delicious and nutritious treat he always looks forward to!" - Grace T.
Frequently Barked Questions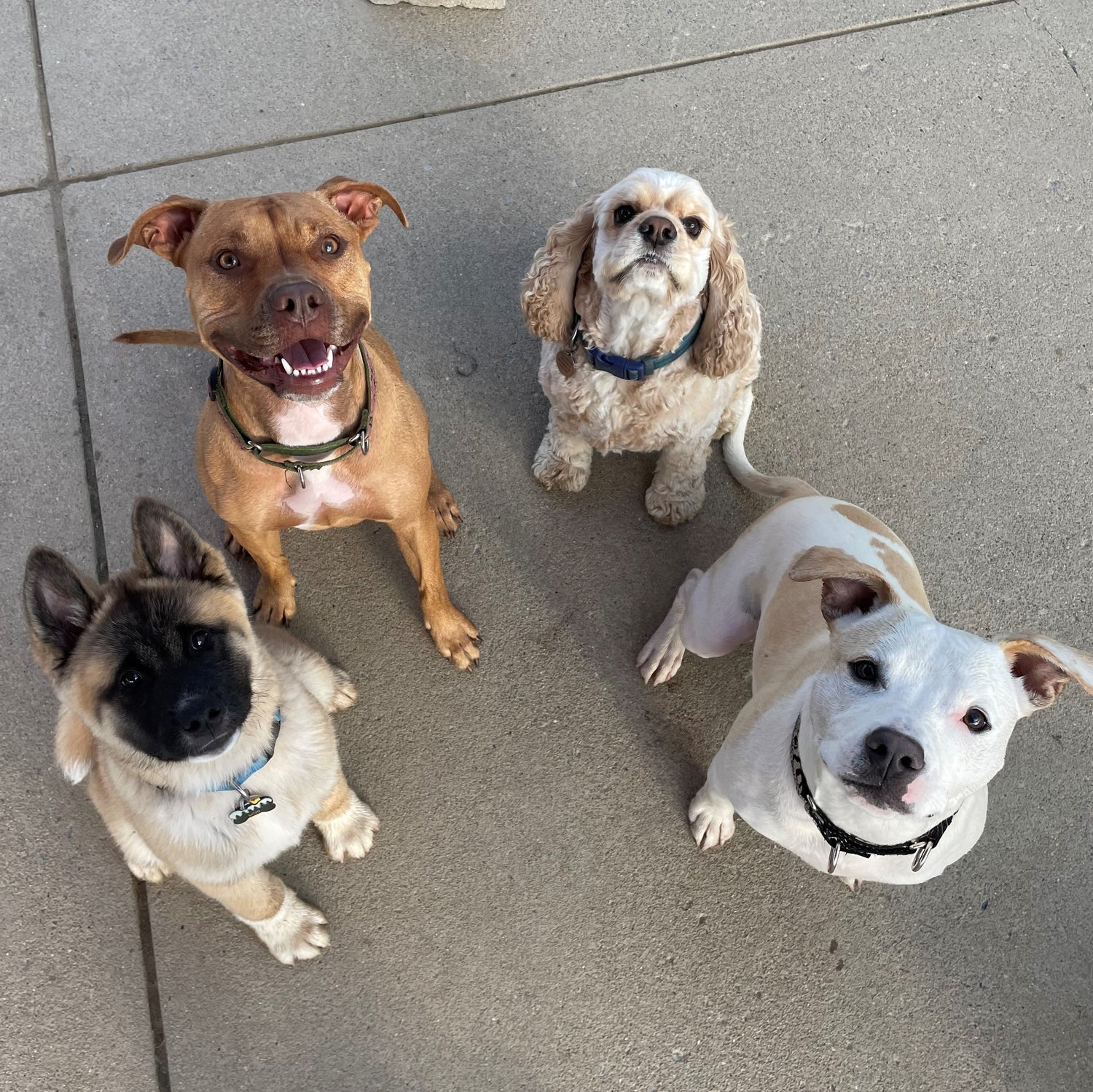 Does a raw diet help bolster my dog's immune system?

Absolutely, raw diets can bolster the immune system. They're rich in natural nutrients, antioxidants, and enzymes that enhance immune function. A strong immune system helps your pet better fend off illnesses and contributes to their overall well-being. Raw feeding is a proactive step for a healthier, happier pet.
What is the essence of a raw food diet?

A raw food diet for dogs mirrors their natural eating patterns. It includes uncooked meats, bones, and veggies, aligning with their ancestral diet. This diet aims to provide the most natural and nutritious meals, promoting their overall health, vitality, and well-being.
Is a Raw Food diet appropriate for puppies?

Absolutely, a raw food diet can be safe for puppies when approached thoughtfully. It requires proper planning to ensure balanced nutrition for growing pups. Careful selection of protein sources and portion control are essential to support their development and overall health on this natural diet.
What kinds of supplements do you need to use with a raw food diet?

While a well-rounded raw diet often doesn't require supplements, certain conditions may benefit from them. For example, omega-3 supplements like fish oil can support skin and coat health. Raw diets can work synergistically with supplements to cater to specific health needs.