Supercharge your dog's vitality with veggies
Veggies 1 lb. container
Regular price
Sale price
$9.99
Unit price
per
Sale
Sold out
Veggies are a frozen ground raw food which comes in 1 lb. containers.

Veggies are shipped in 8, 12, 24 lb. boxes fresh to your door.

You can Mix & Match Veggies with any of our other ground mixes.
Build a Box & Add to Cart
Ingredients

Ingredients: Zucchini, Yellow Squash, Cabbage, Carrots, Spinach, Celery, Kale, Garlic, Olive Oil, Parsley, Apple Cider Vinegar

Analysis:

Protein (MIN) 2%,
Fat (MIN) 0%,
Fiber (MAX) 1%,
Ash (MAX) 1%,
Moisture (MAX) 84%
How much Vegetables should I feed?

Vegetables are useful in supplying Vitamin and nutrients. Your dog's diet can contain up to 10% of his total intake. Vegetables are also useful adding fiber to avoid contipation. we normally suggest you feed from 1 to 3 tablespoons of veggies each day.
Need a Custom Shipping Package?

If you need help creating a custom frozen shipping package, please call 1-800-354-4216. We can usually create a mix of frozen sizes, milks & bones to suit your needs and use the most economic packaging for your specific mix of products.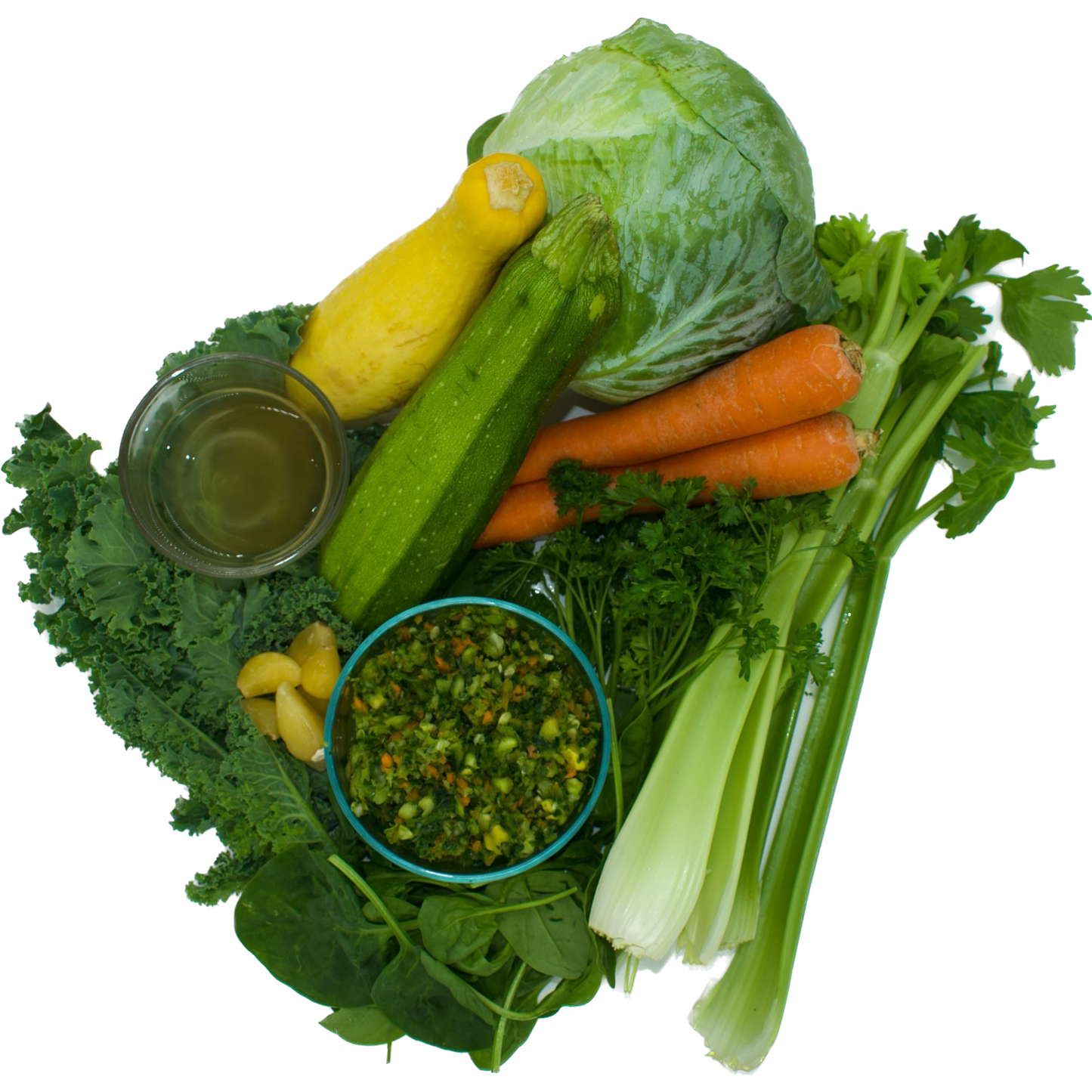 Farm Fresh Sourcing & Paw-some Processing
Our journey into crafting raw dog food with the freshest vegetables begins right in our town. We source farm-fresh produce from a trusted local grocery store supplier, who provides us with the same premium goods they deliver to the community.
These vegetables boast the highest quality, fit for your human family's table. Our meticulous process starts with a thorough wash to ensure the removal of any surface impurities. Then, we gently chop them before grinding.
During the grinding process, we introduce apple cider vinegar and high-quality olive oil. The result? A product that exudes the aroma of the freshest green slaw imaginable. Each batch is swiftly packaged and frozen, locking in all the delightful freshness, ready to enhance your pet's nutrition.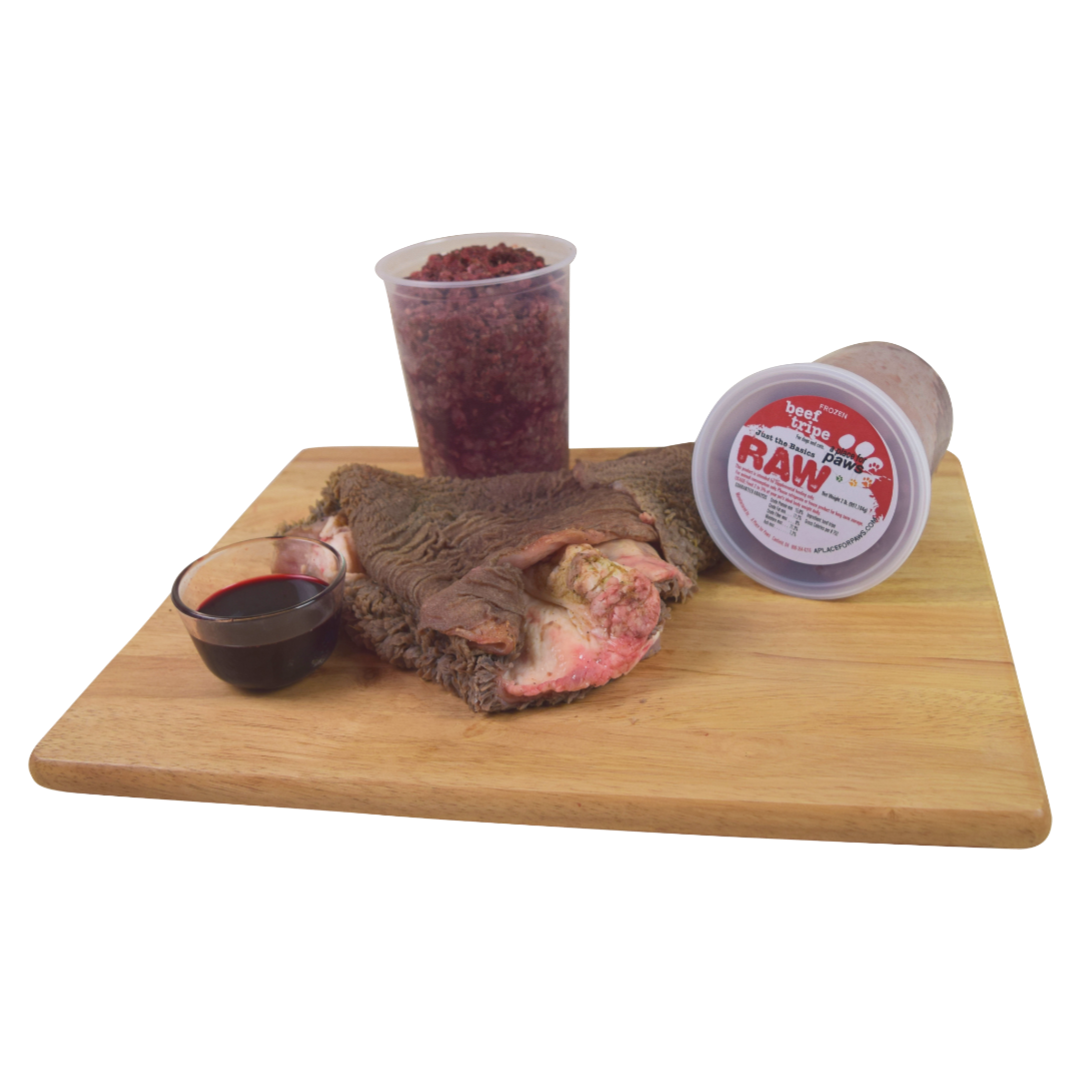 Veggies & Tripe Enhance Balance & Digestion
Vegetables complement raw green tripe in raw dog feeding by providing essential nutrients, fiber, and phytonutrients. They enhance the diet's balance, aiding digestion, and offering a variety of vitamins and minerals crucial for optimium canine health.
Shop All Tripe
Positive Difference

"My dog loves the veggie mix! It's great to see him enjoying his meals even more. I believe the added nutrients are making a positive difference in his overall health. Highly recommend!" - Tia U.

Saves Me Time

"When I'm short on time or veggies, your veggie mix is my go-to. It's like a special treat for my dog, and I love knowing he's getting those extra nutrients. Thanks for making feeding time easier and more nutritious!" - Helen M.

Devours His Meal

"I was skeptical about adding veggies to my dog's food, but your veggie mix worked wonders. He used to dislike any veggies, but now he devours his meals without complaint. Must be the fantastic blend – it even smells great to me!" - Pat T.
Frequently Barked Questions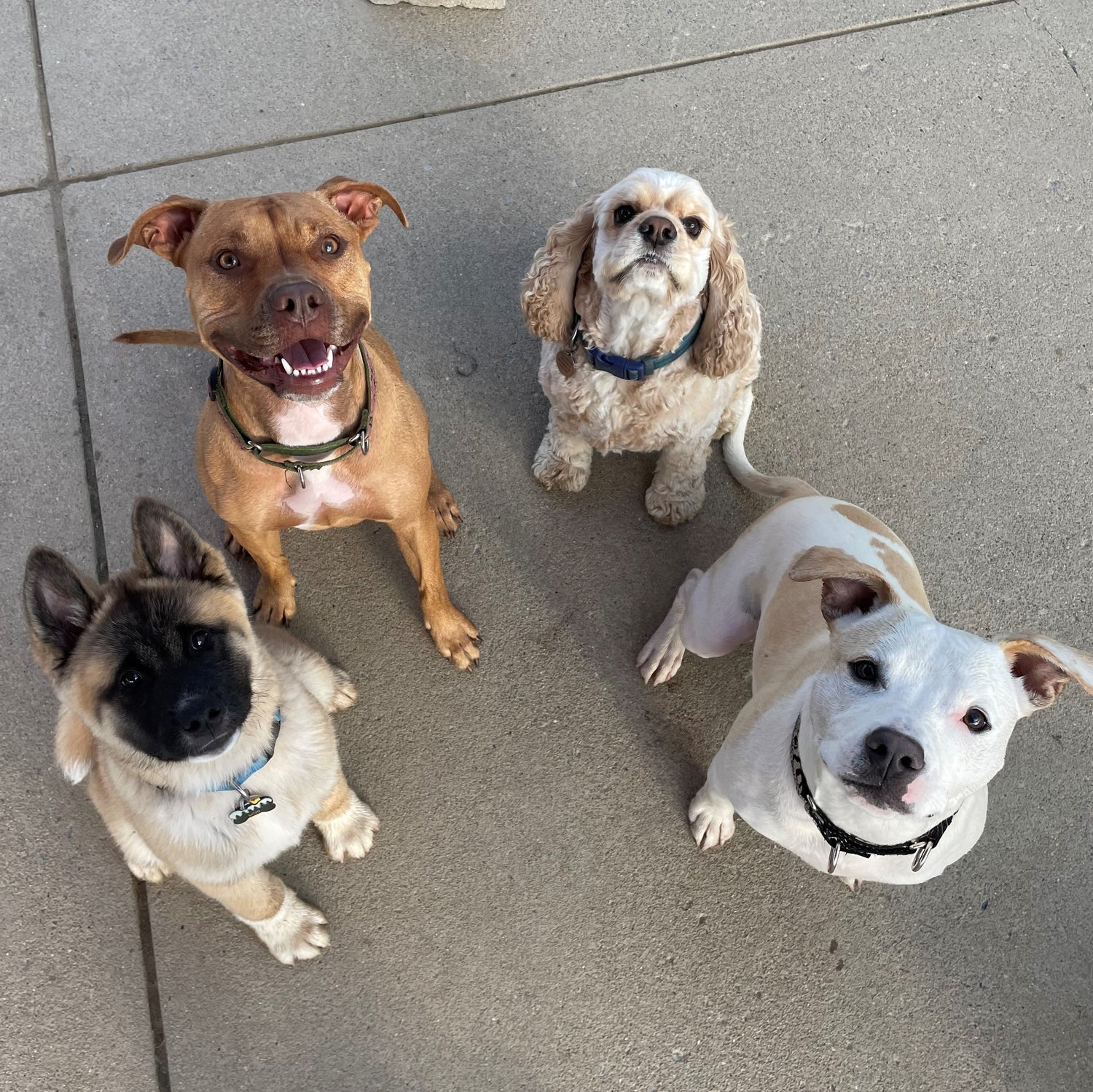 Are vegetables neccessary in a raw diet?

Vegetables can be a valuable addition to a raw food diet for pets. They provide essential fiber, vitamins, and minerals. However, they're not absolutely necessary, as some raw diets focus on meat and organs, which offer essential nutrients on their own. Variety is key to a balanced diet.
Is there an ideal ratio of meat to vegetables in a raw diet?

While there's no strict ratio, balance is key. A typical raw diet often consists of 70-80% meat, 10-15% edible bone, and 10-15% organ meat. Vegetables can make up around 10% or be adjusted based on your pet's preferences and dietary needs. Balancing nutrients ensures a wholesome diet.
Should I feed Vegetables every day?
How should I prepare the vegetables that I give to my dog?

To maximize nutritional value, lightly steam, freeze or puree vegetables. This aids in digestion and nutrient absorption. Also, consider rotating veggies to offer a variety of nutrients. Remember, moderation is key, as vegetables should complement the protein-rich core of a raw diet for optimal health.
How does raw dog food impact energy levels?

Raw dog food can positively impact energy levels. Its high-quality proteins and balanced nutrients can enhance vitality. Fewer fillers and additives mean more sustainable energy, better muscle development, and improved overall well-being for your pet.