Tripe is the BEST that Raw Food Has To Offer
Beef Tripe 2 Lb. containers
Regular price
Sale price
$12.99
Unit price
per
Sale
Sold out
Our Beef Tripe is a frozen ground raw food which comes in 1 lb., 2lb. containers and 5 lb. tubes.

Beef Tripe is shipped in 8, 12, 24 or 45 lb. boxes fresh to your door.

You can Mix & Match Beef Tripe with any of our other ground mixes.
Build a Box & Add to Cart
Ingredients

Ingredients: Beef Tripe including Beef Blood & Peck

Typically contains:

Protein (MIN) 15.8%
Fat (MIN) 11.2%
Ash (MAX) 1.2%
Moisture (MAX) 71.3% Gross
Calories per lb. – 752
Calcium/Phosphorus ratio 14:12
PH not less than 6.12
Lactic Acid CF units 12000
Why Feed Tripe?

Feeding raw green tripe to your dog offers numerous benefits. It's a natural source of digestive enzymes, aiding in better digestion. Tripe is rich in essential nutrients, omega-3 fatty acids, and probiotics, promoting optimal health. Its unprocessed nature contributes to improved skin, coat, and immune system.
It really stinks, Is it Bad?

Yes, the strong odor of tripe is normal due to its natural state. While it might be unpleasant to us, dogs are attracted to it. The strong smell often makes it appealing and nutritious for them. You can confidently feed it to your dog as part of a balanced diet.
Tripe & Kidney Disease

Tripe & Tripe Plus can be advantageous for dogs with kidney disease due to its moderate protein and phosphorus levels. It offers nutrients without overburdening compromised kidneys. Neither have bone included. Low bone content in dog food helps kidney disease by limiting phosphorus intake. High phosphorus levels can worsen kidney disease. With low bone content, phosphorus intake is reduced, easing the burden on the kidneys and supporting overall renal health.
Need a Custom Frozen Package?

If you need help creating a custom frozen shipping package, please call 1-800-354-4216. We can usually create a mix of frozen sizes, milks & bones to suit your needs and use the most economic packaging for your specific mix of products.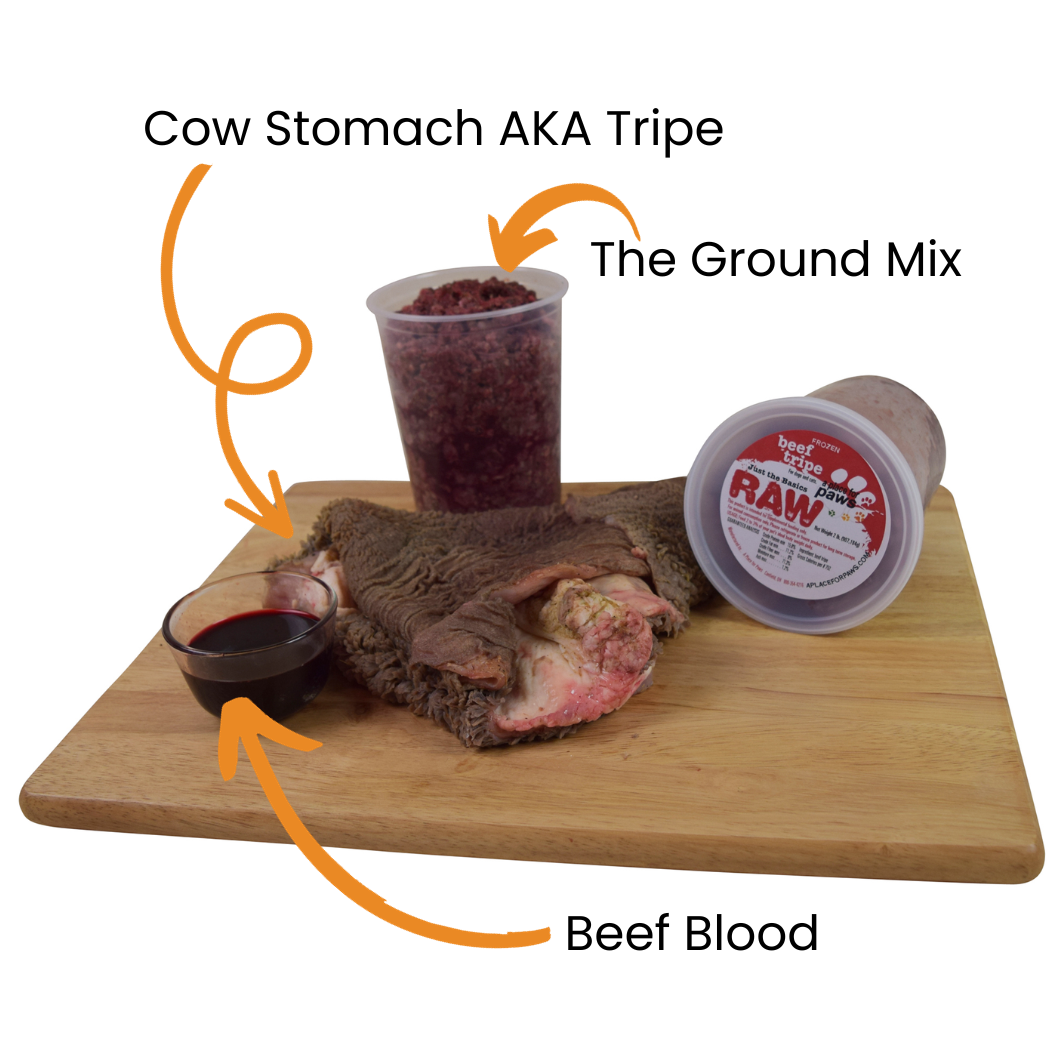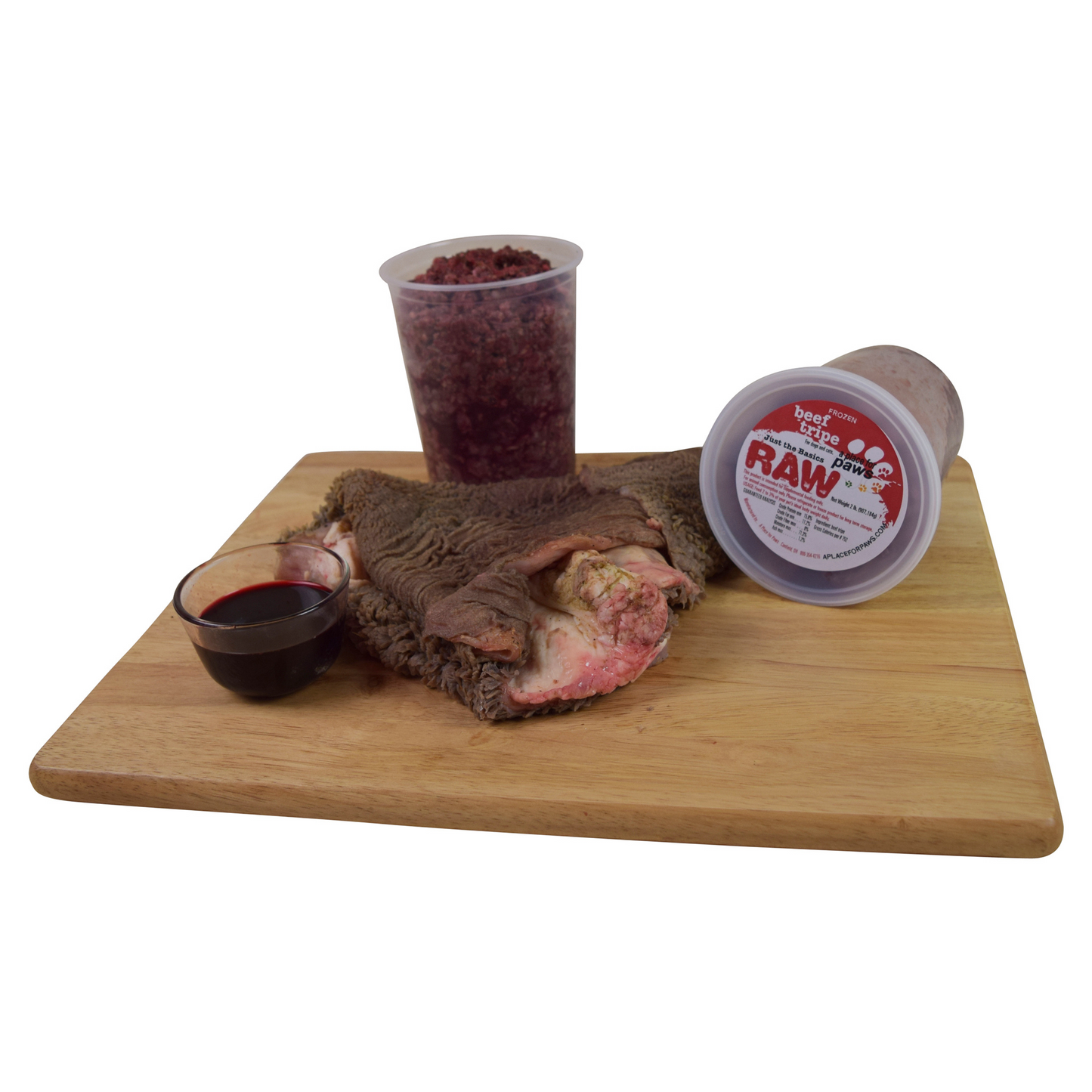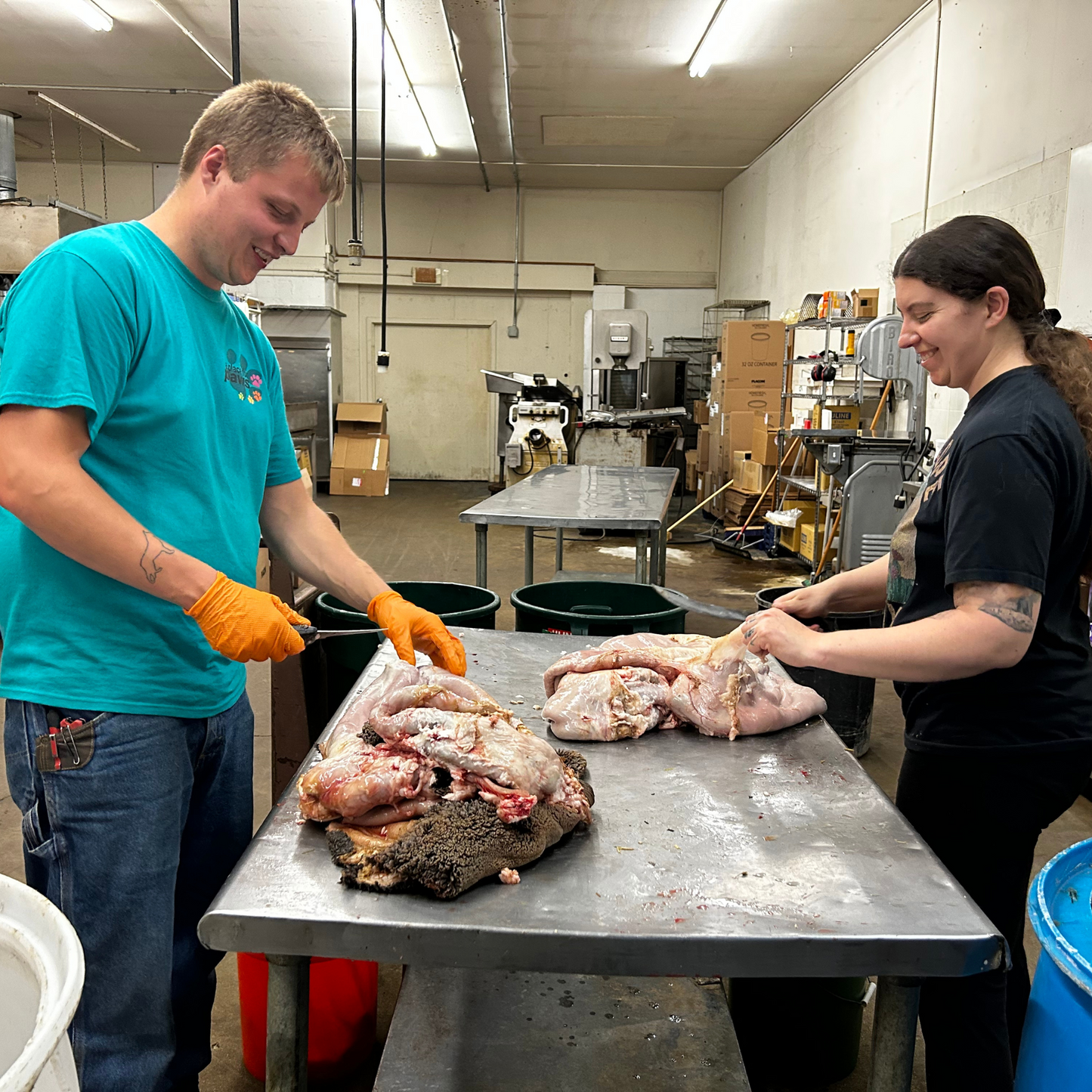 Farm Fresh Sourcing & Paw-some Processing
Your dog's tripe begins it's journey at one of our local farms, where we collect farm-fresh raw green beef tripe on its harvest day. The tripe undergoes a thorough rinse, ensuring its cleanliness. Immediate processing follows, preserving its freshness and curbing excessive odor. We carefully remove excess belly fat, upholding a balanced product. While the tripe is already rinsed for freshness, we meticulously inspect each stomach for any potential issues. The whole tripe, except for the trimmed fat, is reserved for grinding, going through two grinding rounds for that perfect texture. In the second grind, a touch of beef blood is added, enhancing consistency and aiding the grinding process. This dedication culminates in our exceptional farm-fresh raw tripe.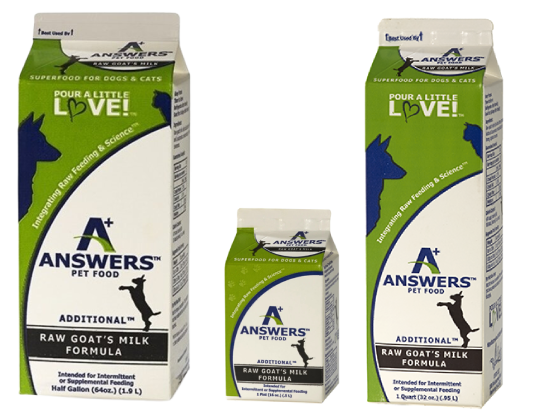 Goat's Milk hits a Home run for Gut Health
Goat's milk and tripe in raw dog feeding provide hydration and enhance gut health. Goat's milk offers natural hydration, while tripe and goat's milk both contain probiotics and enzymes for digestive balance. This combo supports optimal digestion and overall well-being in dogs
Shop Goats Milk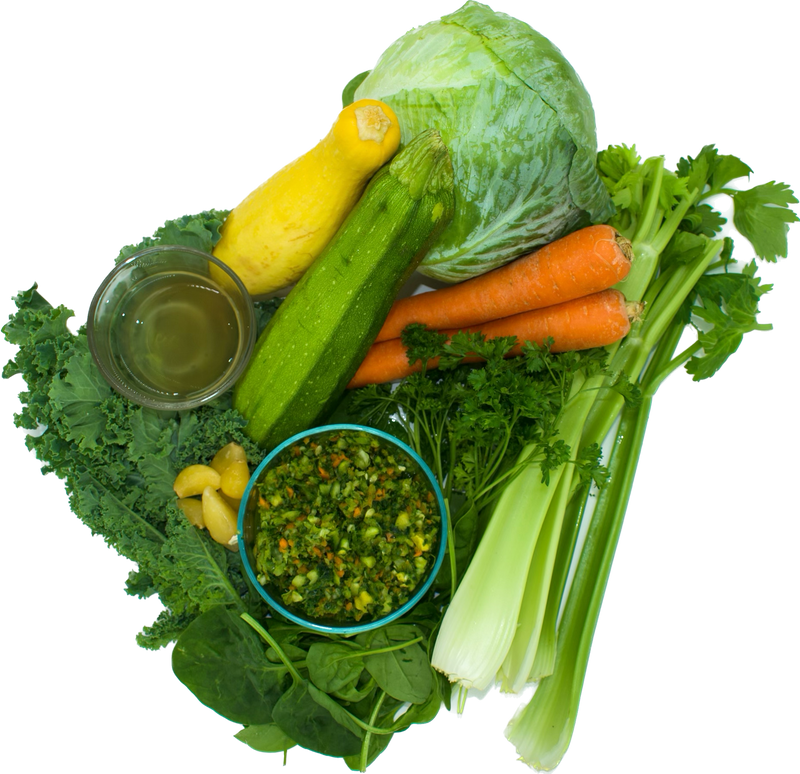 Veggies Enhance Balance & Digestion
Vegetables complement raw green tripe in raw dog feeding by providing essential nutrients, fiber, and phytonutrients. They enhance the diet's balance, aiding digestion, and offering a variety of vitamins and minerals crucial for optimium canine health.
Shop Veggies
Happy Pup on Tripe

"Raw tripe improved my dog's coat shine and reduced shedding. His digestion seems smoother, and he eagerly finishes meals.
Happy pup, happy me!" - Carol L.

Positive Changes

"Adding raw tripe revitalized my dog's appetite. He's more energetic, and his stools are firmer.

Grateful for this positive change in his well-being." - Robert S.

Game Changing Tripe

"Digestive issues no more! Raw tripe has made my dog's stomach happier and less gassy. His increased energy level is a bonus. A true game-changer." - Dick G.
Frequently Barked Questions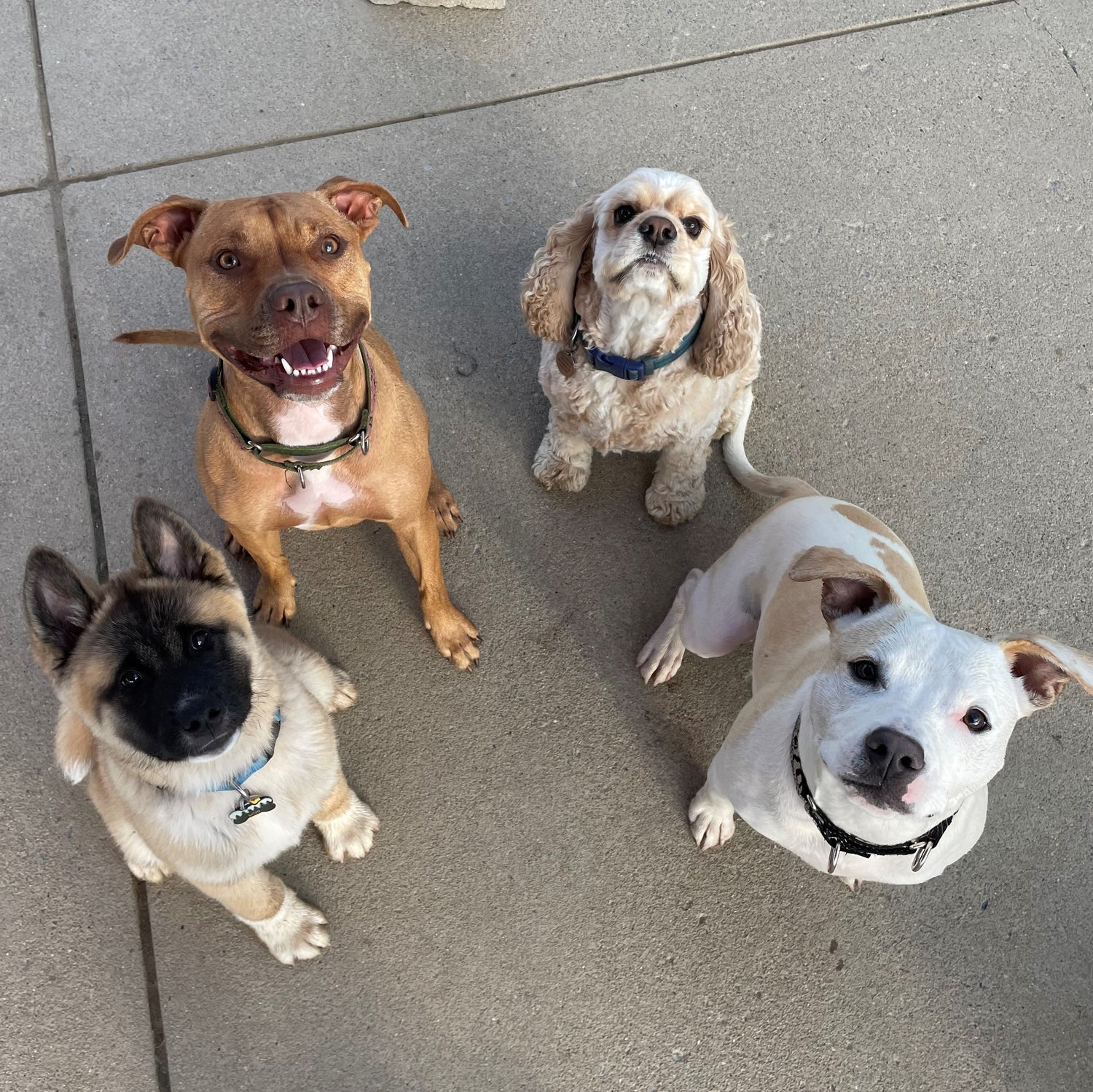 How do I switch my dog from dry kibble to Raw?

Switching to raw is a great choice! Transition gradually over a week, mixing small portions of raw with current food. Increase raw amounts and reduce kibble. This helps ease digestion and minimizes potential discomfort. Raw's natural nutrients support your pet's overall health during the transition. Adding a probiotic to the food during the change offers additional gut support.
Does Raw feeding help allergies?

Absolutely, raw feeding can help alleviate allergies. Removing grains and additives found in kibble can reduce allergen exposure. Natural nutrients in raw diets can support a healthier immune system, potentially reducing allergic reactions. Many pet owners have reported significant improvements in their pets' allergy symptoms through raw feeding.
How much Raw should I feed?

Feeding raw is a wise choice! Portion size depends on your dog's size, activity level, and metabolism. Our general recommendation is to feed 2 to 3% of your dog's total body weight over the day. This would include food, chews, bones and treats. Adjust as needed to maintain a healthy weight. Raw's nutrient-dense nature ensures your pet gets the right nourishment for optimal health.
Can I feed Raw to my Dog or Cat that has Diabetes?

Feeding a raw diet to a dog or cat with diabetes requires careful consideration. Diabetes affects blood sugar levels, and raw diets can influence these levels. It's important to research extensively and consult with a qualified professional to determine if a raw diet aligns with your pet's specific health needs and diabetes management plan.
Does Tripe have bacteria that could harm me or my dog?

Tripe can carry beneficial bacteria that aid digestion and immune health. While it's generally safe, proper handling is vital. Ensure cleanliness during preparation to avoid any risk. By maintaining hygiene and responsible practices, you can offer your dog a nutritious and wholesome raw food option.