Elevate Every Moment with Our Tasty Treats
Unlock Training Potential with Our Tempting Treats
Vital Essentials Freeze Dried Vital Treats
Regular price
Sale price
$9.99
Unit price
per
Sale
Sold out
Vital Essentials Freeze Dried Vital Treats are packed with vital nutrients, made with only fresh, whole, single sourced USDA animal protein to provide essential nutrition that dogs instinctively crave. 
The convenient resealable pouch makes it easy to take Vital Treats anywhere your dog wants to go.  Grain free, gluten free, guilt free. The exclusive VE freeze-drying process retains all the active nutritional elements and allows the food to be safely and conveniently stored without refrigeration.  Only fresh, high-quality raw USDA meats, bones and whole organs are used. 
No grains, preservatives, coloring or rendered by-products. 
The 48 hour "slow" freeze-drying process locks in vital nutrients without cooking the raw meat.  Fresh life-sustaining nutrients are not lost during the process.  The treats need no refrigeration and are ideal for traveling, training, snacking and as a part of an everyday meal.
We carry 6 varieties: Beef Tripe, Beef Nibs, Wild Alaskan Salmon, Chicken Breast, Turkey Giblets, and Rabbit Bits.
$9.99 Flat Rate & Free Shipping

Flat Rate shipping of $9.99 on any other containing only non-frozen items.

Free Shipping on any non-frozen orders over $100
Share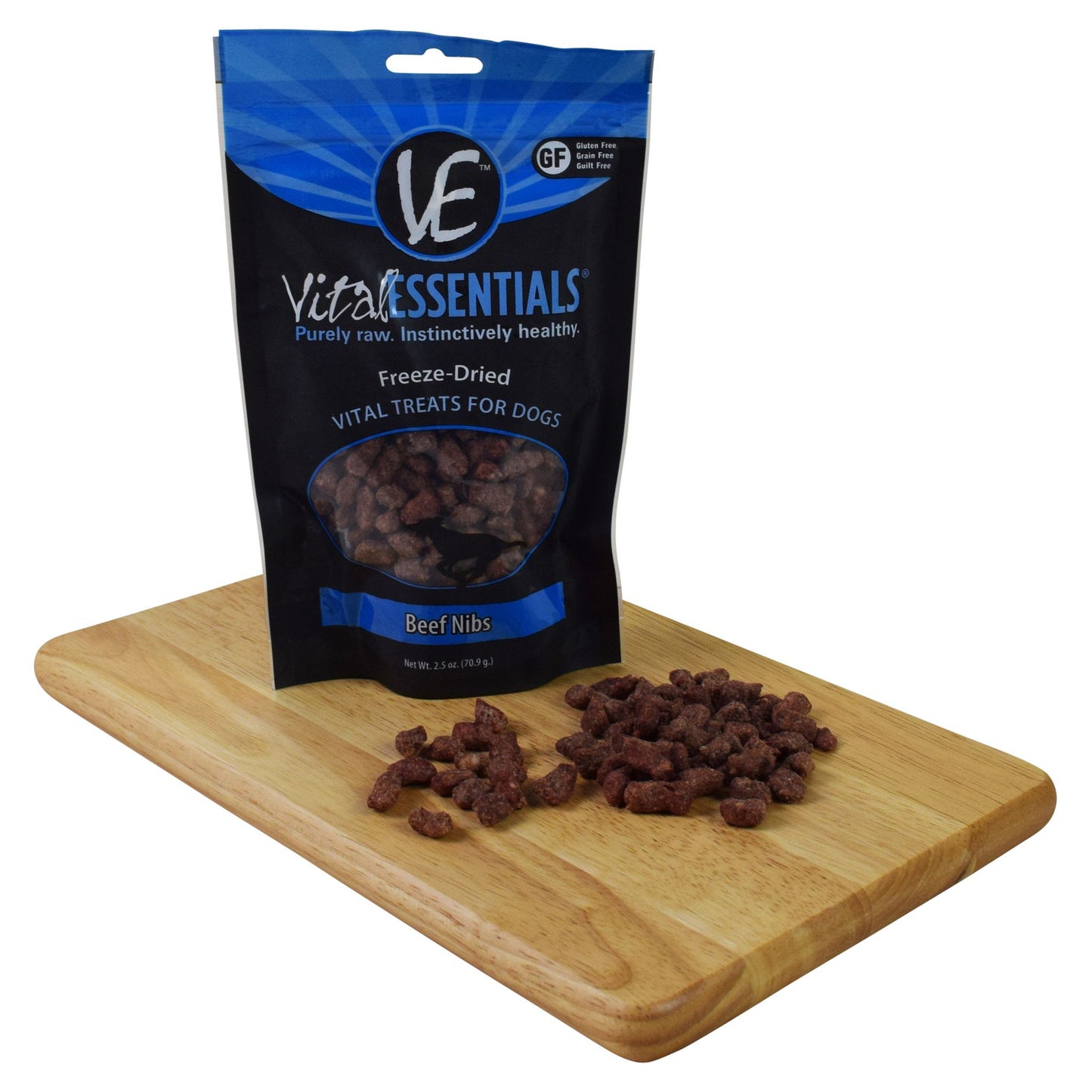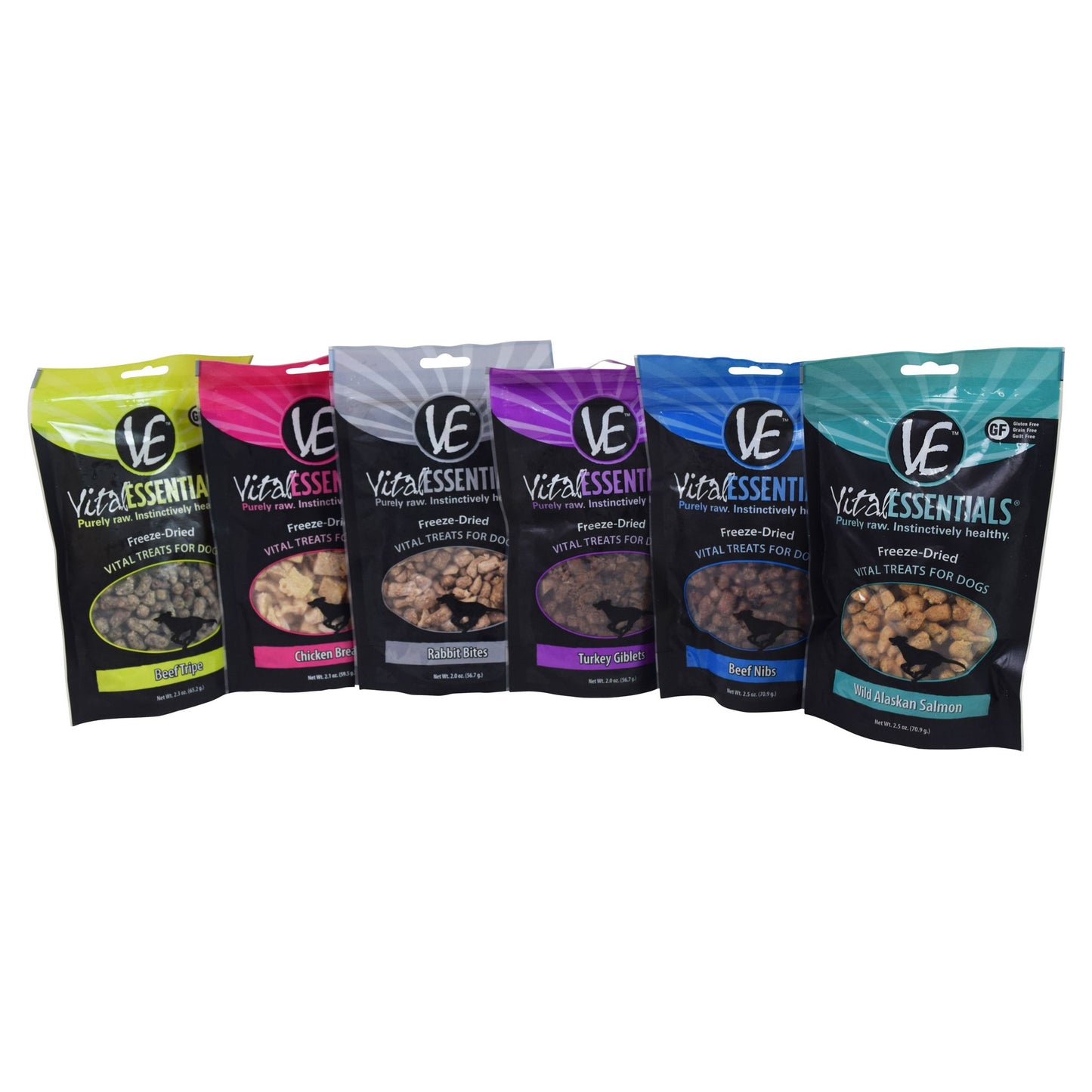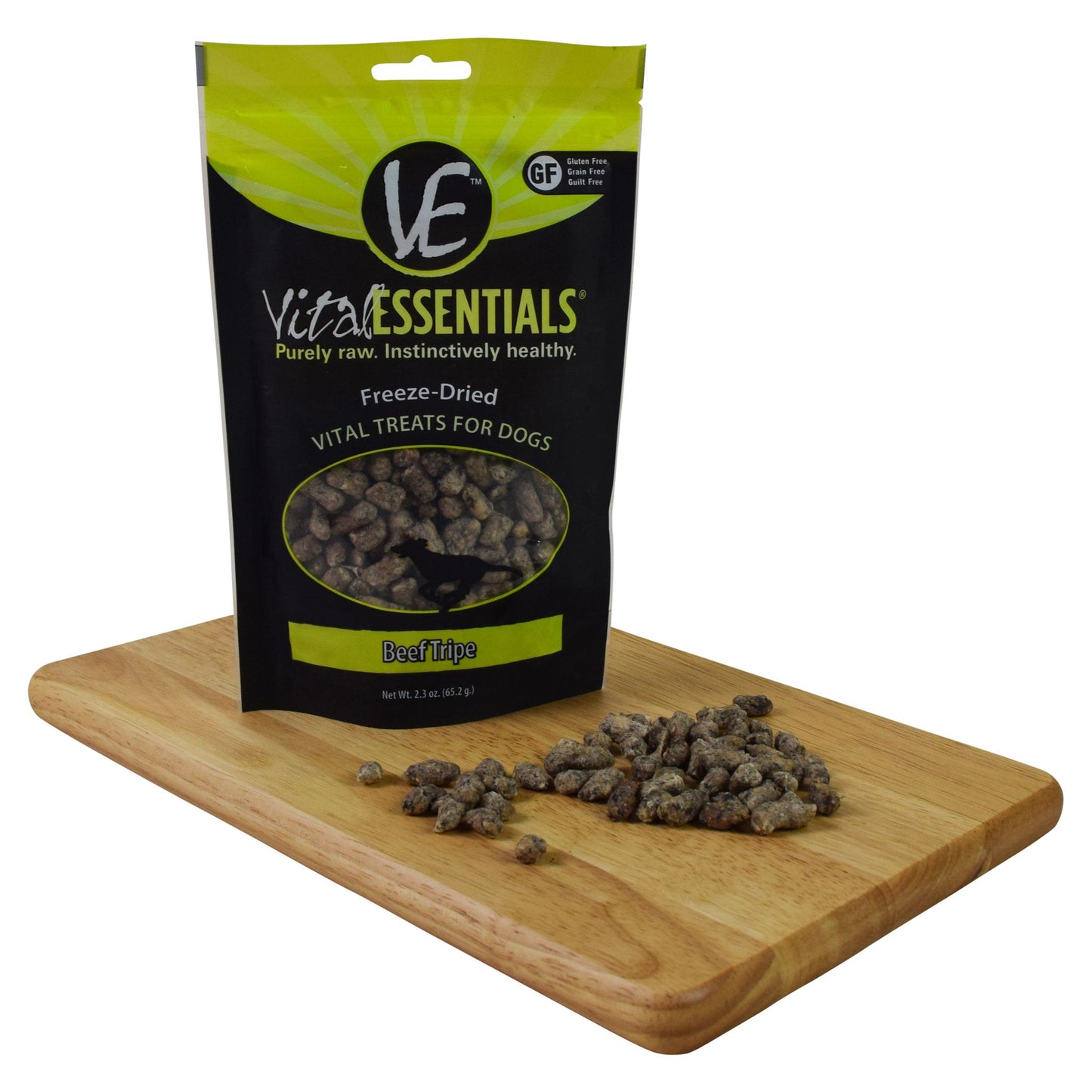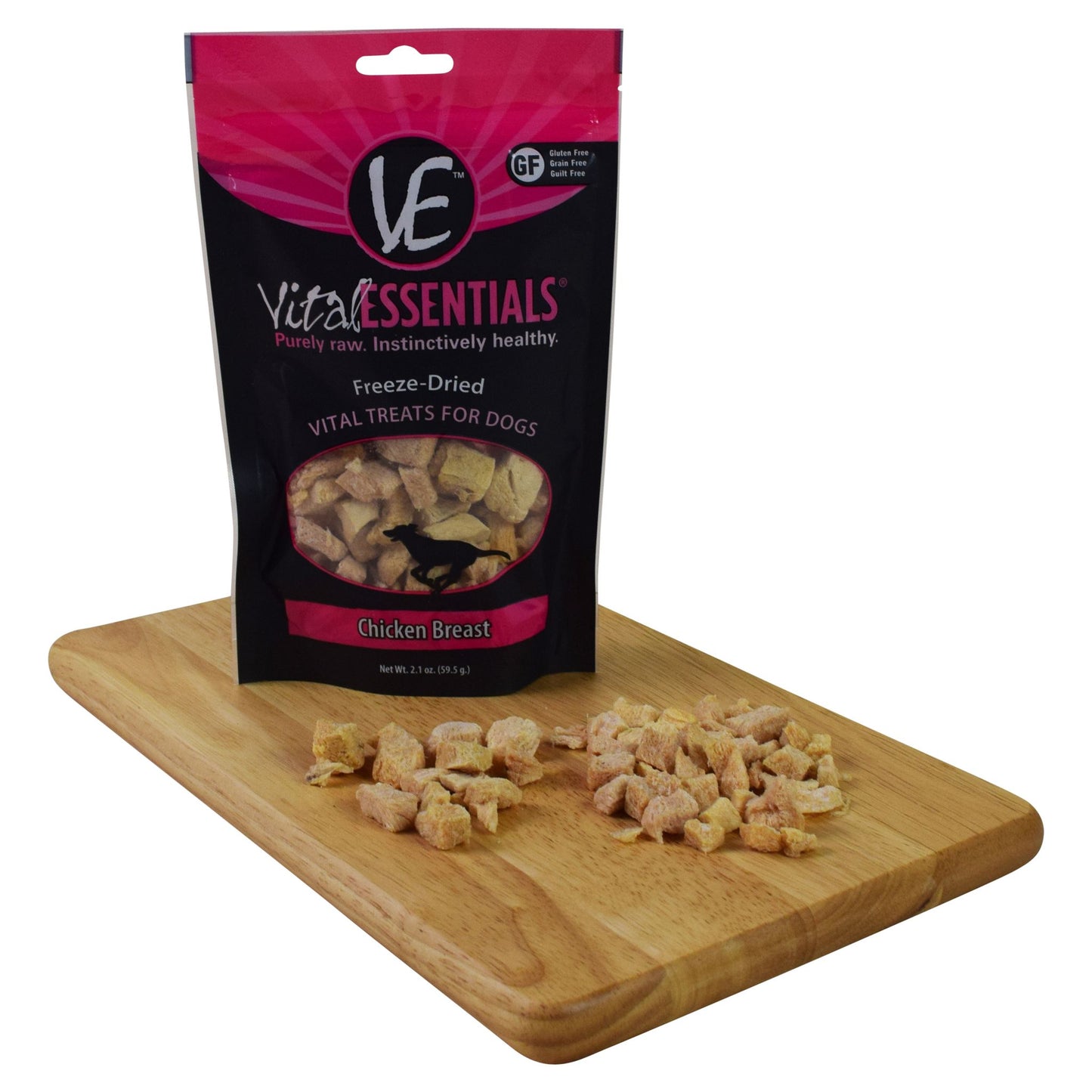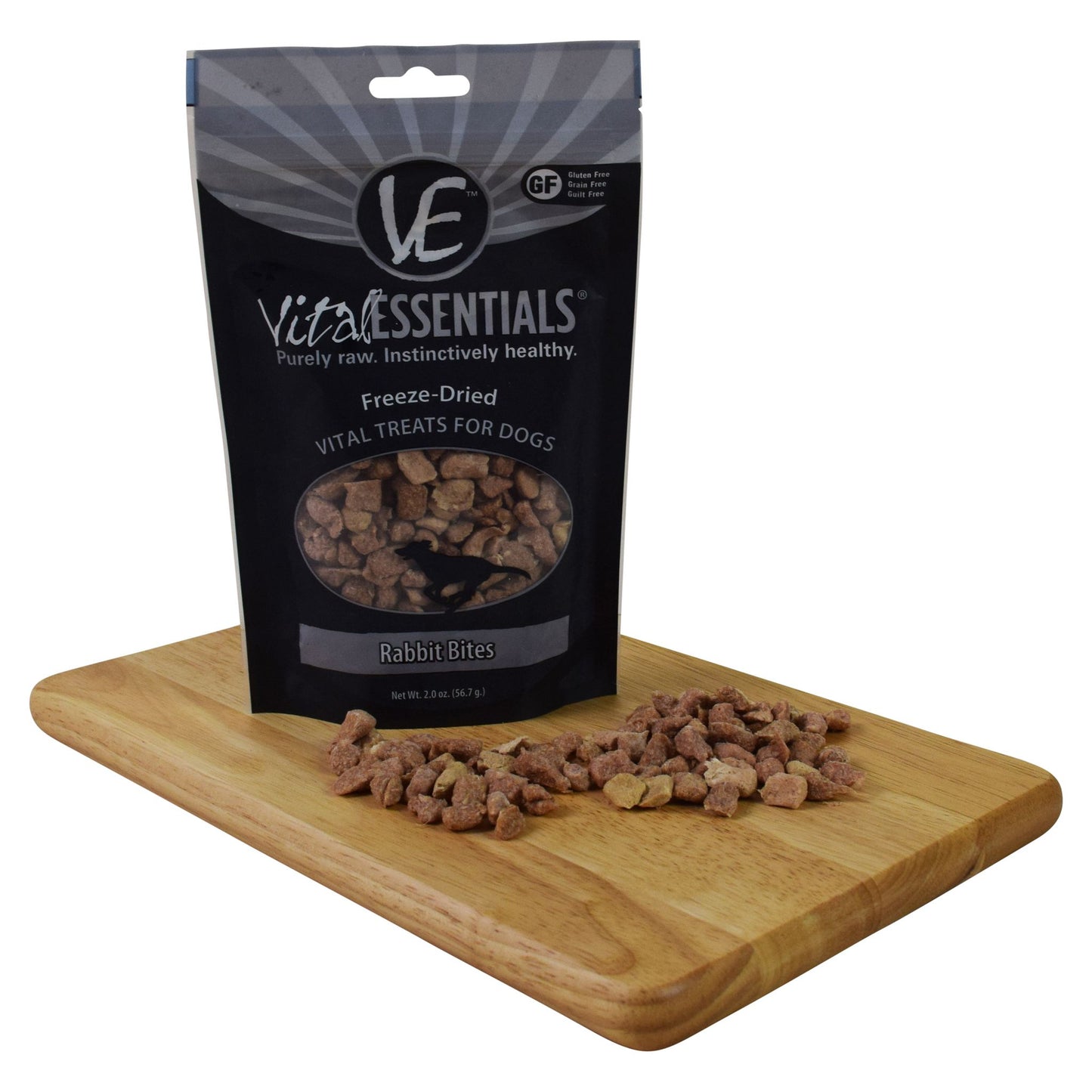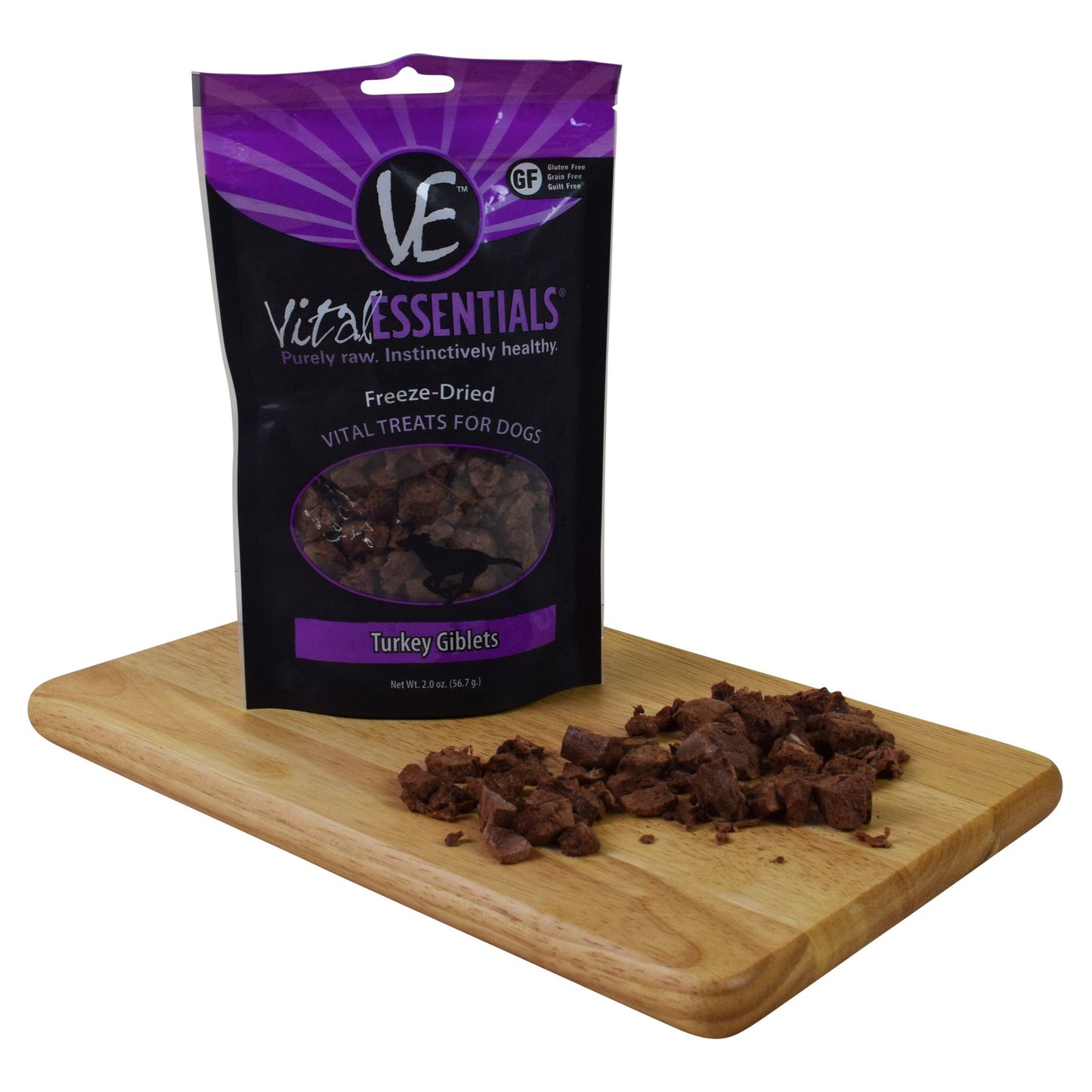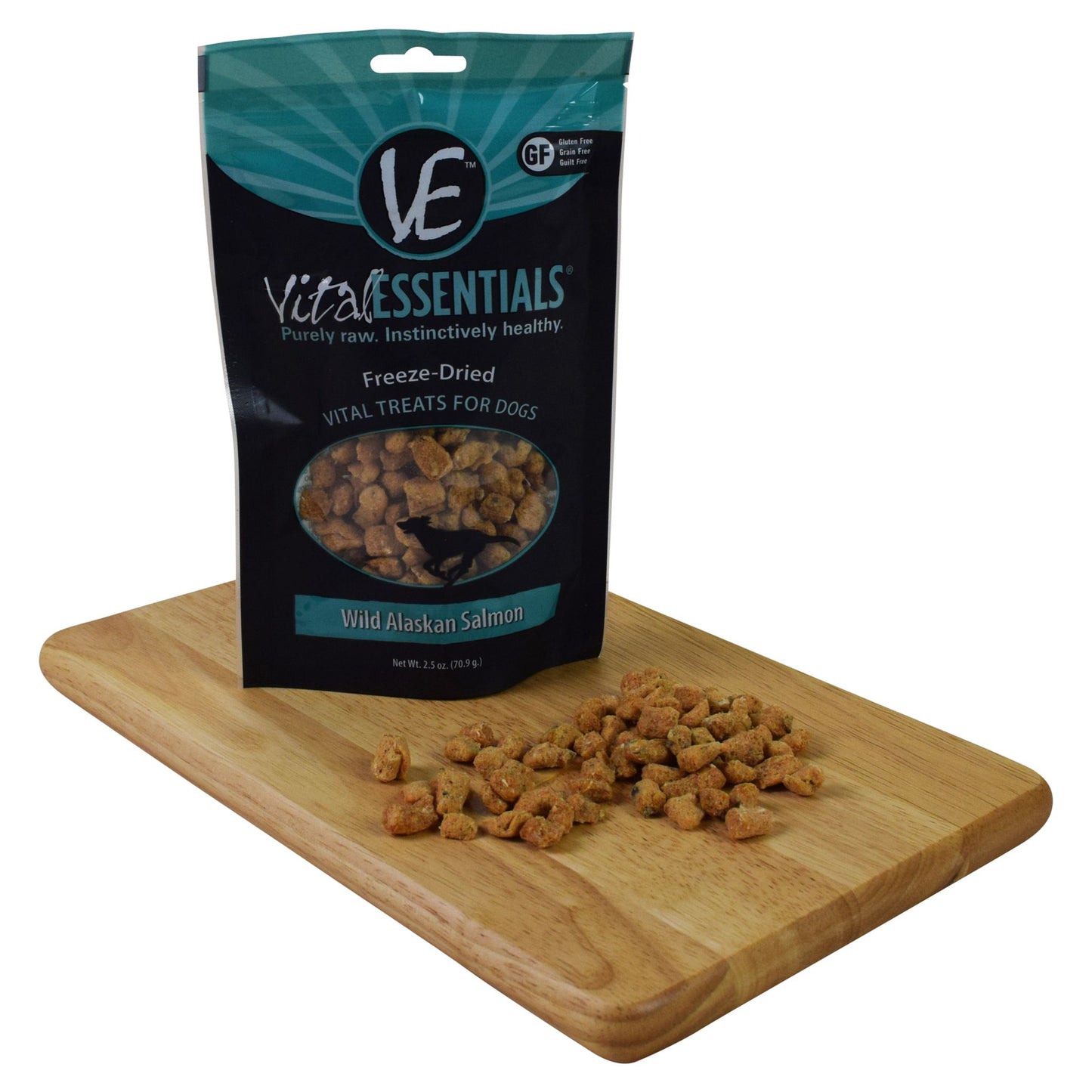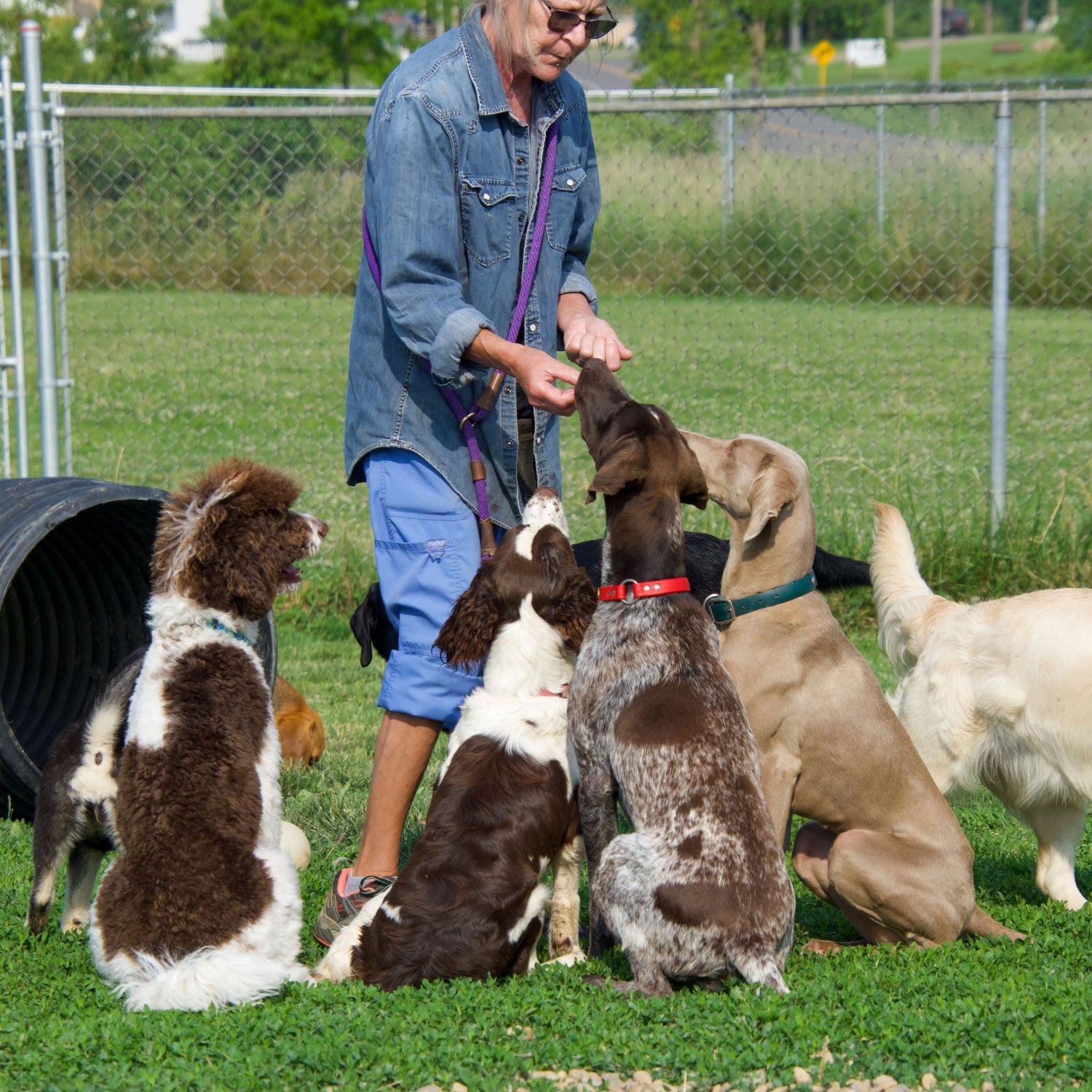 High Value Treats for Training
High-value treats are a game-changer in dog training and rewarding. These mouthwatering morsels offer exceptional motivation and focus for your furry companion. By using treats that your dog adores, you create a powerful incentive, making training sessions more effective and enjoyable. Plus, high-value treats strengthen the bond between you and your pet, reinforcing positive behavior. At A Place for Paws, we offer a delectable range of such treats, ensuring your training and treating moments are both successful and deeply rewarding for your beloved canine companion.
Canine Crack

Nothing but Beef Lung is pure doggy bliss! It's like canine crack—irresistible and utterly addictive. My pup can't get enough!

Secret to Our Success

These treats are great! My dog excels in training with these irresistible goodies. They're the secret to our success, and my pup will do anything for them

Best Ingredients

These treats are a canine dream come true! My dog can't resist them, and I love knowing they're made with love and care plus the best ingredients.
Frequently Barked Questions
Can these treats be used for dogs with allergies?

Absolutely, our treats are designed to be simple and transparent. They consist of single protein sources with minimal additives, making them suitable for dogs with known allergies. Always double-check the ingredients to ensure they align with your dog's dietary needs.
Are the treats easy to break into smaller pieces for training?

Certainly! Our treats are intentionally designed to be breakable and some come in small sizes for training purposes. We highly recommend breaking them into smaller pieces during training sessions. This allows for more frequent rewards, which can expedite behavior development.
Are your treats suitable for puppies?

Absolutely, our treats are puppy-friendly. They're single protein and can be easily broken into smaller pieces for those tiny mouths during their early months. Enjoy training and rewarding your puppy with our nutritious options!
If I am using treats for training, will my dog gain weight?

Using treats for training can lead to weight gain if not managed properly. It's crucial to factor treat calories into your dog's daily intake. Our limited-ingredient, meat-based treats are lower in calories per treat, but remember to adjust your dog's overall daily food portion when training intensively.
What is a high value treat and why should I use them?

High-value treats are irresistible rewards that motivate your dog during training. They're usually strong-smelling and tasty, capturing your dog's full attention. Using these treats helps reinforce positive behaviors more effectively, making training quicker and more enjoyable for both you and your pet.