Unleash Joyful Tail Wags with Pork Bliss
Pork - 5 lb. tube
Regular price
Sale price
$35.99
Unit price
per
Sale
Sold out
Pork is a frozen ground raw food which comes in 1 lb. & 2lb. containers and 5 lb. tubes.

Pork is shipped in 8, 12, 24 or 45 lb. boxes fresh to your door.

You can Mix & Match Pork with any of our other ground mixes.
Build a Box & Add to Cart
Ingredients

Ingredients: Pork muscle meat, pork heart, crushed eggshells – all finely ground

Analysis

Crude protein min 16%
Crude fat min 11%
Crude fiber max .5%
Moisture max 69%
Ash max 2%
Pork as a Novel Protien

Incorporating novel proteins, like Pork, into your dog's diet not only adds variety but also minimizes the potential for food allergies. These unique sources offer fresh nutrients, supporting overall health and well-being.
Pork for Kidney Disease

Pork can be suitable for dogs with kidney disease due to its lower phosphorus content compared to other meats. In our mixes we utilize egg shell for calcium to eliminate the harder to process bone.
What about Trichinosis?

Trichinosis is rare in commercial pork products. Freezing pork at appropriate temperatures kills the parasite. Feeding raw pork from a reputable source minimizes any risk, but proper handling and storage are crucial.
Need a Custom Shipping Package?

If you need help creating a custom frozen shipping package, please call 1-800-354-4216. We can usually create a mix of frozen sizes, milks & bones to suit your needs and use the most economic packaging for your specific mix of products.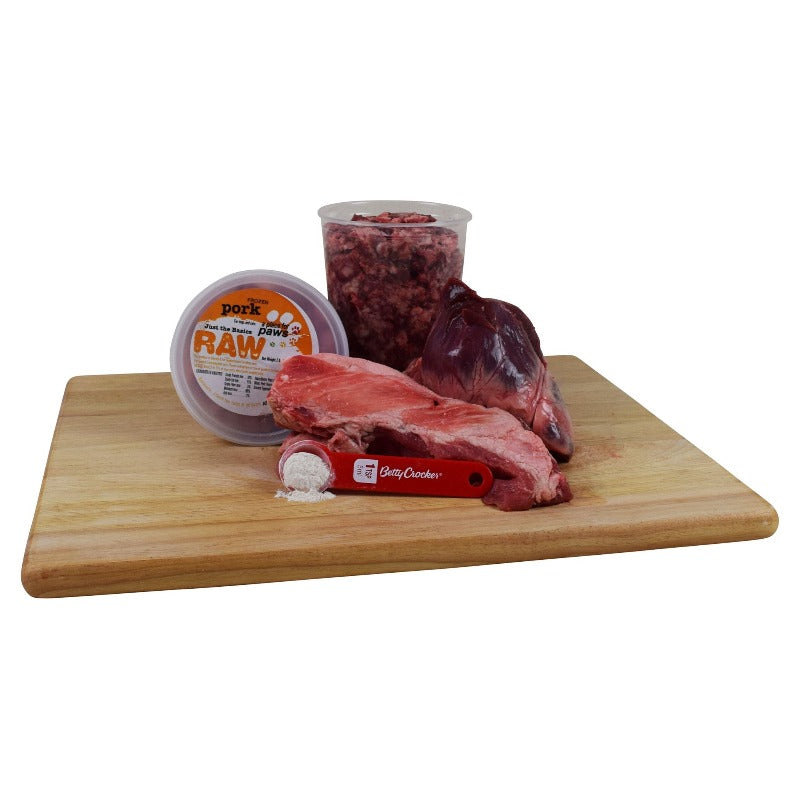 Farm Fresh Sourcing & Paw-some Processing
In sourcing our pork we look for both proximity and quality. We've carefully selected local processors, all within an hour's drive, based on product availability and their facility's excellence.
Our boneless pork, intended for human consumption comes from plants near us. We acquire it as fresh or frozen, the latter having been preserved since processing. This pork is either ground fresh on the same day as arrival or safely thawed in our cooler for later processing.
Following grinding, the product is swiftly packaged in containers or tubes and promptly placed in the freezer. This ensures the safety and quality of our raw dog food, reflecting our commitment to excellence.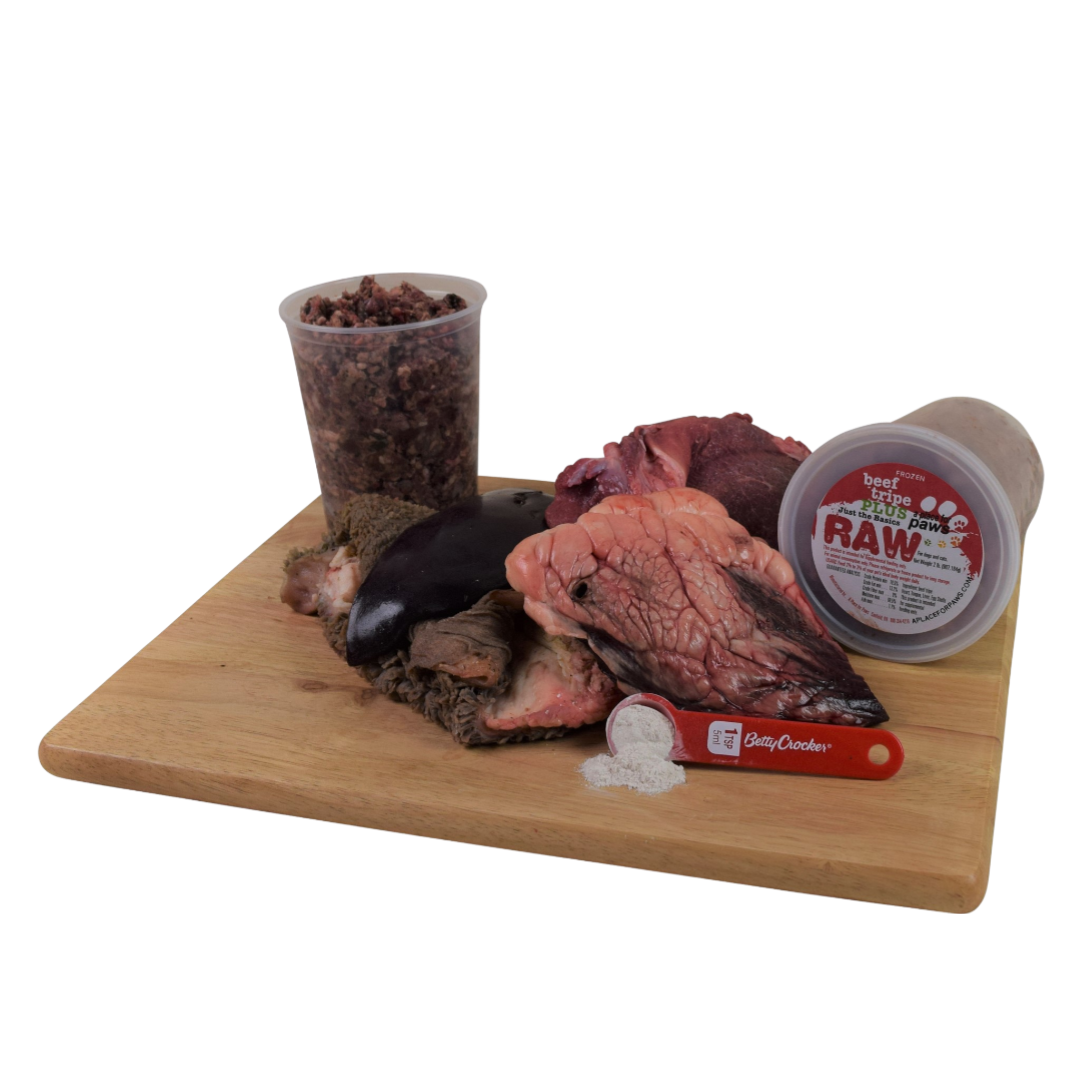 Pork & Tripe Plus for Kidney Health
Pork and beef tripe complement each other by providing a balanced nutrient profile. Their absence of bones and lower phosphorus levels make them ideal for pets with kidney disease. The inclusion of eggshells ensures a well-rounded calcium source. Beef tripe plus, with its higher tripe content, enhances nutrient diversity and palatability for pets.
Shop All Tripes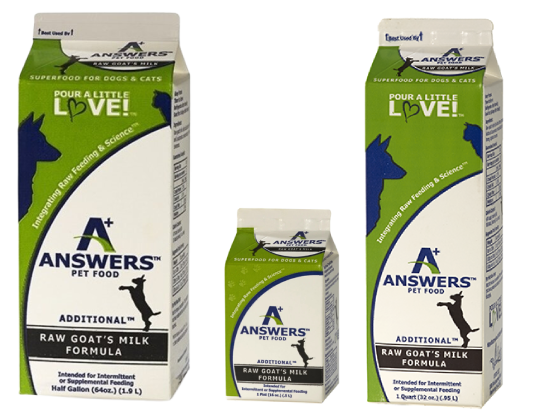 Milk for Balance & Nutrition
Pork and raw goat's milk complement each other in a raw diet. Pork offers essential nutrients, while goat's milk provides probiotics, enzymes, and hydration. Together, they create a balanced and nutritious meal for your pet.
Shop All Milk
Pork as Topper

"My dog loves the pork mix, especially when mixed with goat's milk as a topper o his regular food. It's a great combo that keeps him excited about mealtime." - Sara G.

Pork & Tripe

"The pork and tripe combo has been super good for our dog with kidney issues. He's eating well and thriving. Thank you!" - Kristen B.

Picky Eater Thriving

"Pork is a hit with my picky eater, and he's thriving on it. Thank you for making mealtime enjoyable for him!" - Ron L.
Frequently Barked Questions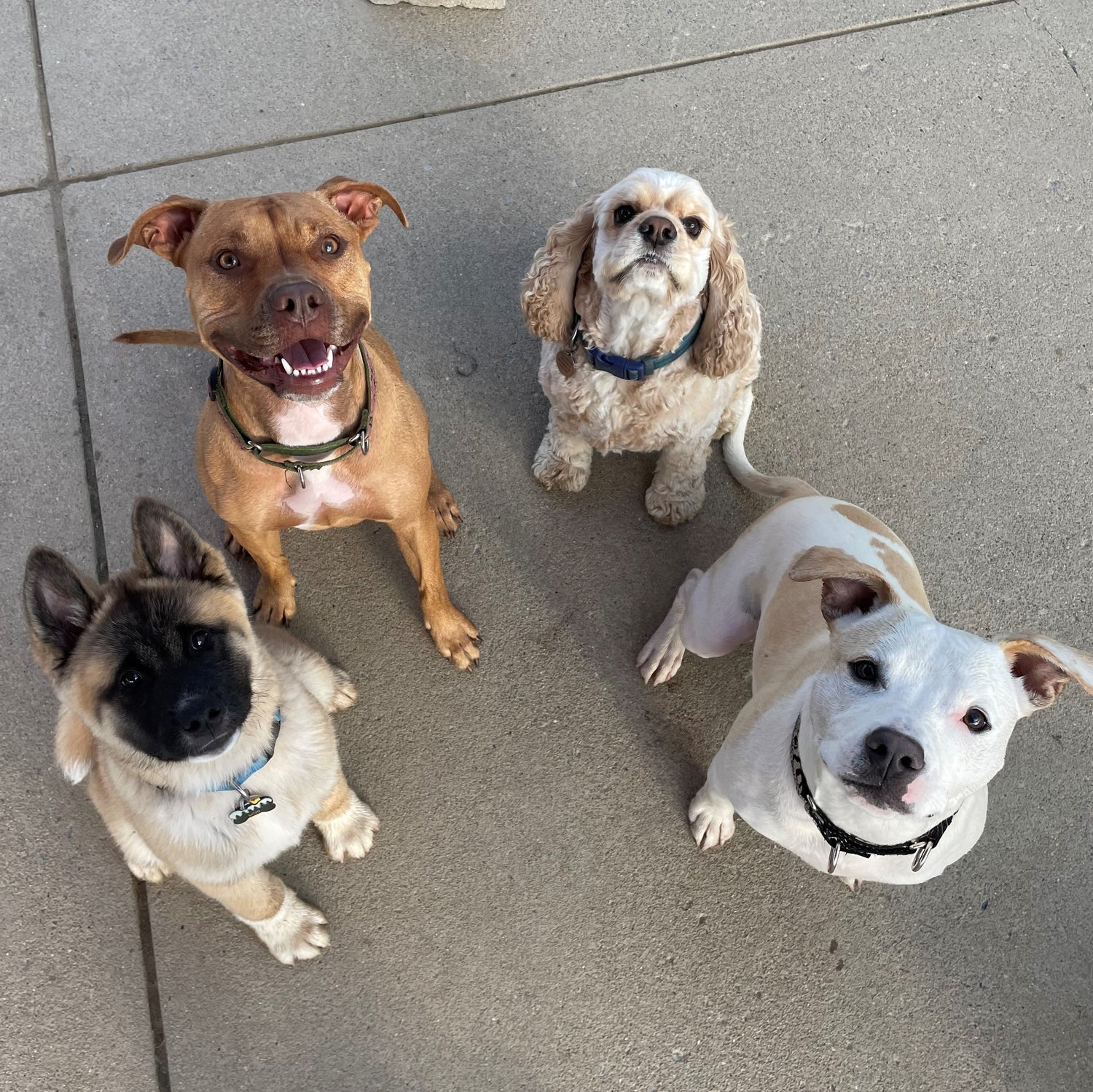 Is pork a safe and nutritious protein source for dogs?

Yes, pork can be a very safe and nutritious protein source for dogs. It provides essential amino acids and nutrients. The proper sourcing, handling, and preparation that we use in our plant ensures its safety in our raw mixes.
How should I transition my dog to your pork-based products?

Transitioning your dog to our pork-based products is easy. Start by mixing a small amount with their current food and gradually increase it over a week. This ensures a smooth transition and allows your dog to adapt to the new diet comfortably.
What cuts of pork do you use in your products?

We use boneles pork muscle meat which is generally from the leg, shoulder & belly. We also use the pork heart in our mixes.
Should I be feeding my dog a variety of proteins?

Variety is crucial in a raw dog food diet because it ensures a wide range of nutrients. Different proteins, organs, and vegetables offer diverse vitamins, minerals, and amino acids. This promotes optimal health, prevents nutrient imbalances, and keeps mealtime exciting for your pet.