Healthy Teeth, Happy Dog – Raw Bones
Healthly Gums & Stronger Teeth with Bones
Chicken Necks - 20 lbs.
Regular price
Sale price
$23.00
Unit price
per
Sale
Sold out
Chicken necks are an excellent source of protein for your pet at a relatively low cost. They are great for exercising your pet's jaw and are a great meal that includes bone and meat – you just add some organs. Chicken necks come in a 20 lb. cooler packed with ten  2 lb. bags.  Our chicken necks come from a hormone, steroid and antibiotic free human grade source.
Ingredients: 
100% hormone, steroid and antibiotic free human grade chicken necks
Health Benefits:
Raw chicken necks promote a healthy skin and coat. Research from The University of California, Davis suggests that feeding dogs raw meat supports the development of a glossier coat with improved luster and texture.  Raw Chicken necks also can improved joint and bone health, promote better digestion. 
Raw Bones & Puppies

Free shipping over $100 & money back guarantee.
Raw Bones & Dental Health
Need a Custom Frozen Package?

If you need help creating a custom frozen shipping package, please call 1-800-354-4216. We can usually create a mix of frozen sizes, milks & bones to suit your needs and use the most economic packaging for your specific mix of products.
Share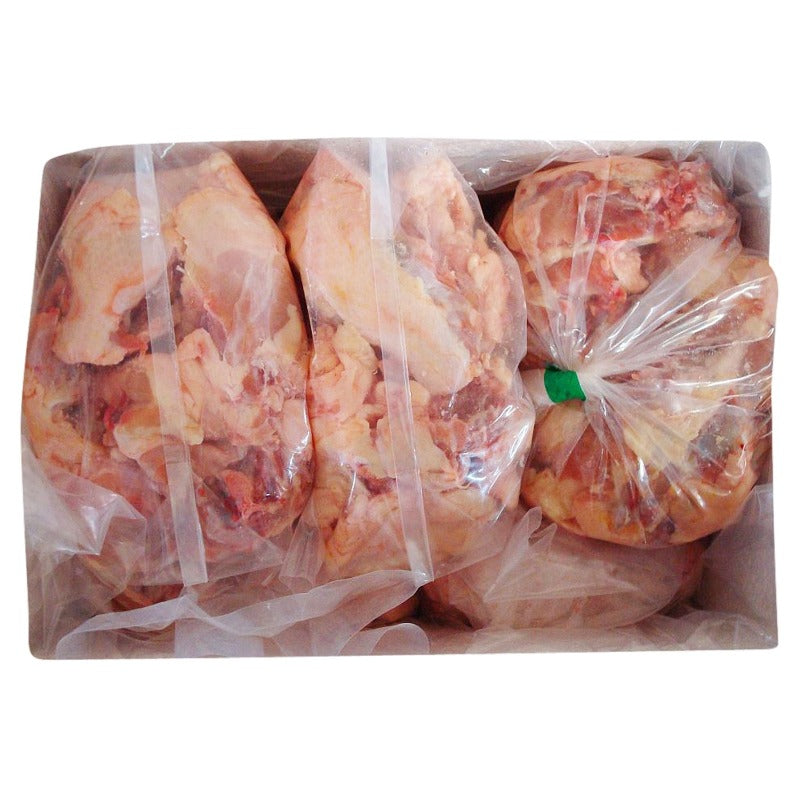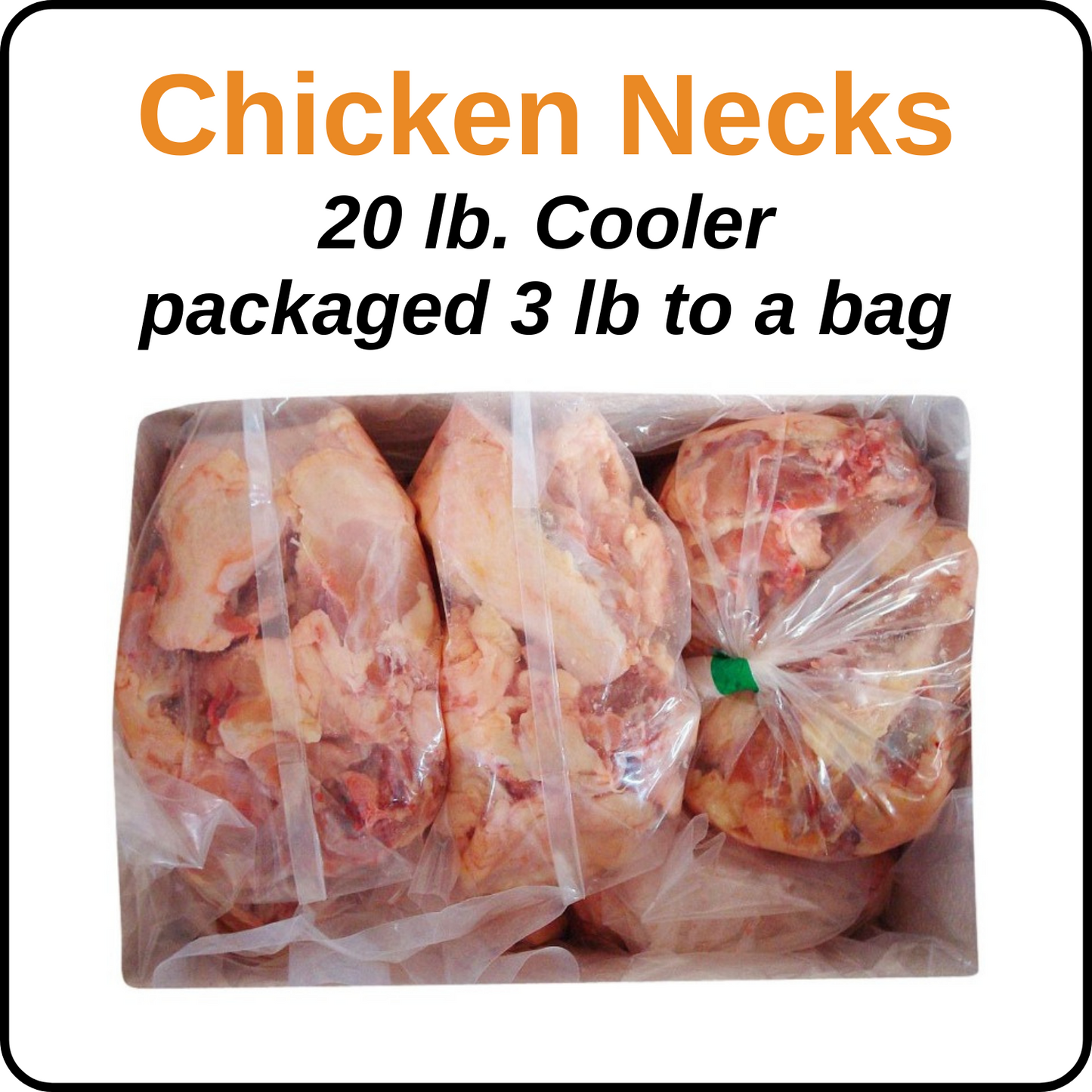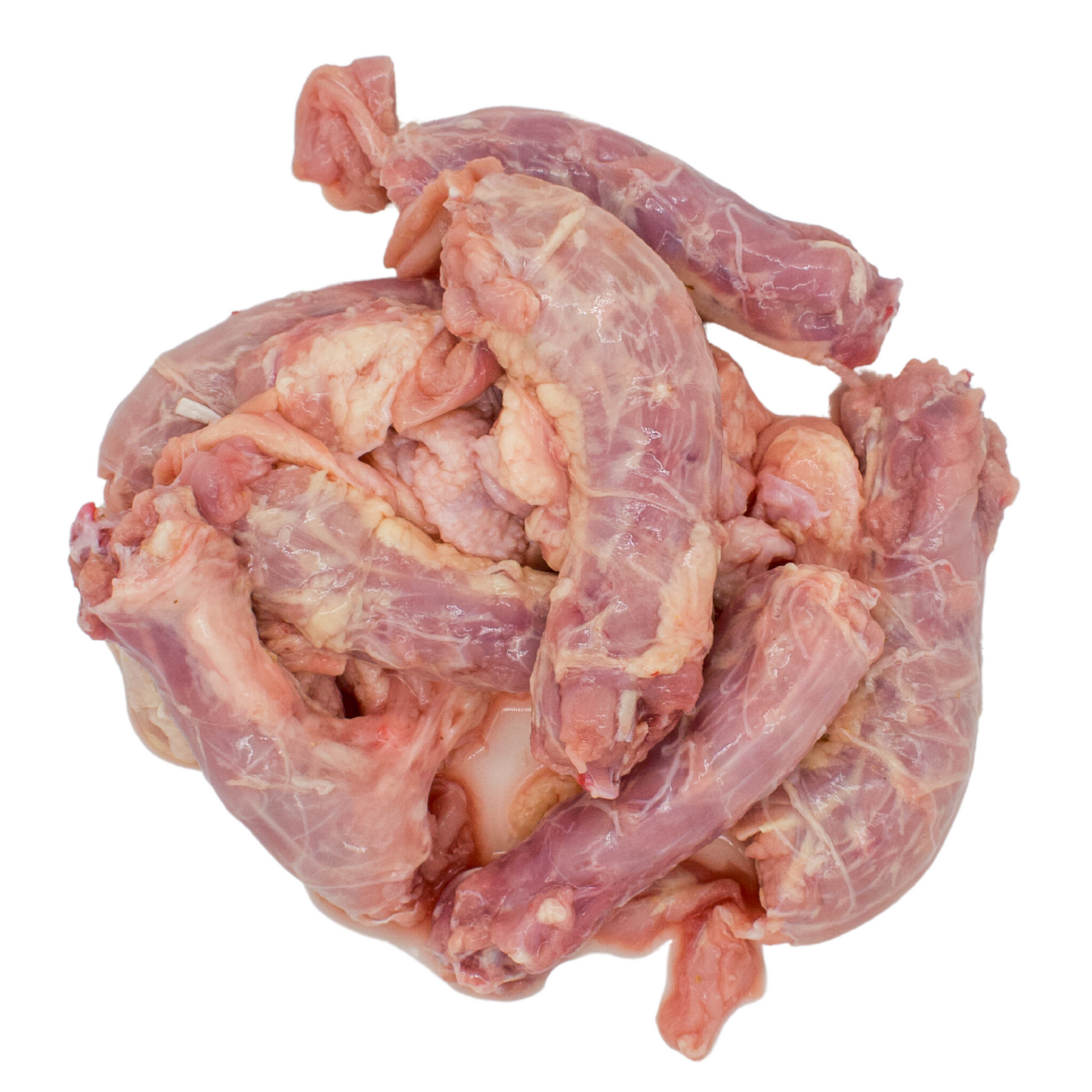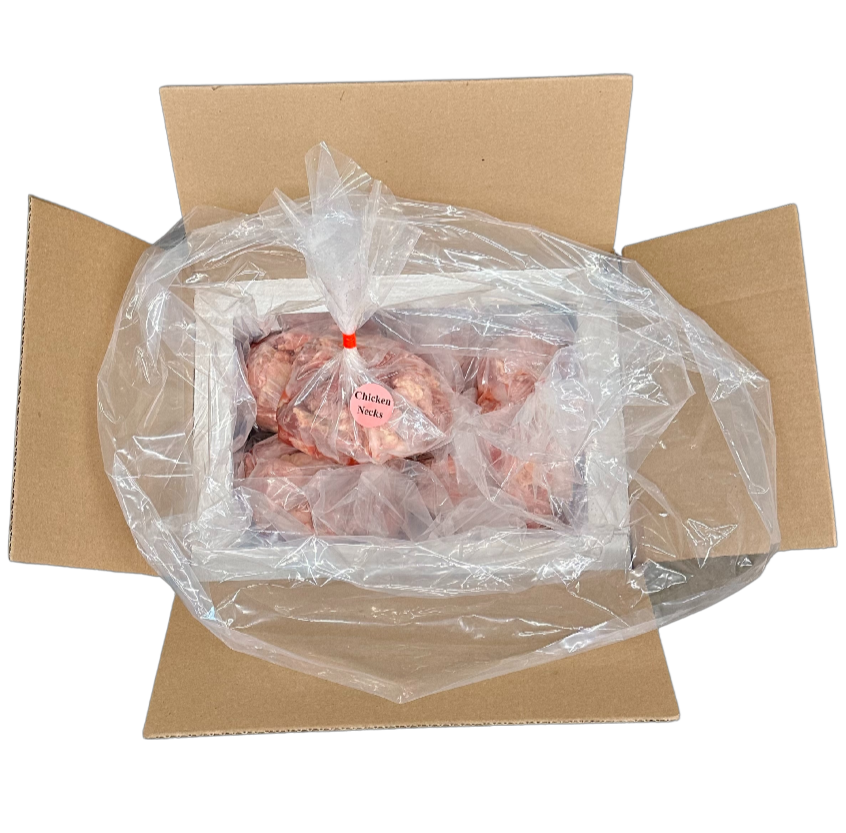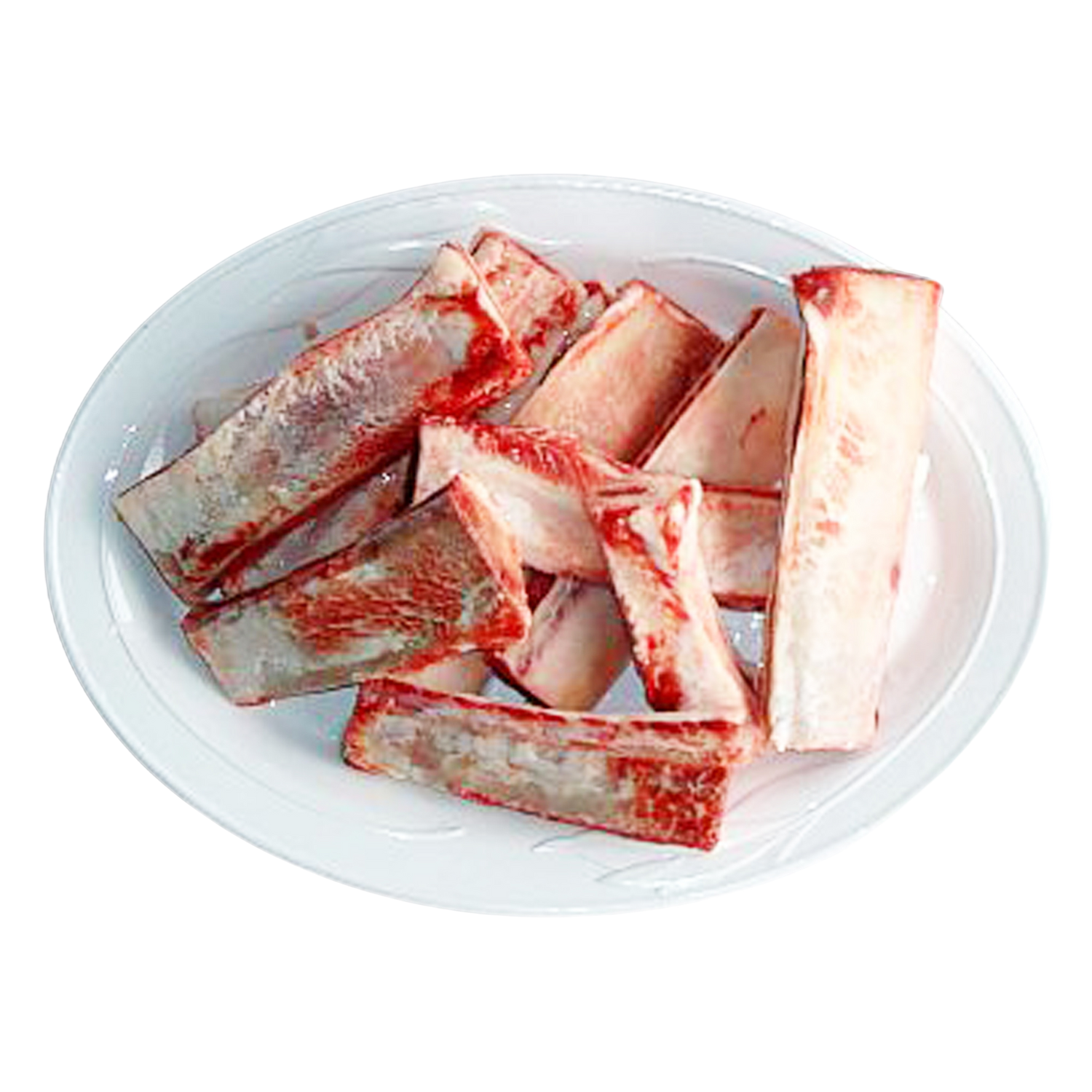 Enhance Any Diet with Raw Bones
Raw meaty bones are a canine delight, offering more than just a tasty treat. They're a source of entertainment and a way for dogs to satisfy their natural chewing instincts. Beyond the joy they bring, these bones also contribute to better dental health, making them a valuable addition to any diet, whether it's raw or kibble-based.
Dental Health

Raw bones naturally clean teeth, reducing plaque and tartar buildup. Chewing stimulates gums, promoting better oral hygiene for a lifetime of healthy smiles.

Mental Stimulation

Chewing bones engages your dog's mind, preventing boredom and destructive behaviors. It's a fun way to keep their brain active and entertained.

Physical Exercise

Gnawing on bones provides exercise for jaw muscles and burns energy, contributing to a healthier weight and overall fitness.