All Natural Chicken - Nourish, Delight, Repeat
Chicken 1 lb. container
Regular price
Sale price
$7.99
Unit price
per
Sale
Sold out
Chicken is a frozen ground raw food which comes in 1 lb. & 2lb. containers and 5 lb. tubes.

Chicken is shipped in 8, 12, 24 or 45 lb. boxes fresh to your door.

You can Mix & Match Chicken with any of our other ground mixes.
Build a Box & Add to Cart
Ingredients

Ingredients: Chicken backs & necks (including bone) chicken hearts and livers.


Crude protein (min) 18.5%
Crude fat (min) 17%
crude fiber (max) 0%
Moisture (max) 74%
Ash (max) 1%
Chicken & Allergies

Testing for chicken allergies with single-ingredient chicken is simple. Start by eliminating all other proteins from your dog's diet, then introduce single-ingredient chicken. Watch for allergic reactions, like skin issues or digestive problems. If none occur, chicken may not be the culprit, and you can explore other allergens.
Chicken & Salmonella

Salmonella in raw dog food is rare but possible. However, dogs have a stronger stomach acid that can handle it better than humans. To reduce the risk, follow food safety protocols, store food properly, and practice good hygiene when handling raw dog food. Regularly clean food bowls and prep areas too.
Need a Custom Shipping Package?

If you need help creating a custom frozen shipping package, please call 1-800-354-4216. We can usually create a mix of frozen sizes, milks & bones to suit your needs and use the most economic packaging for your specific mix of products.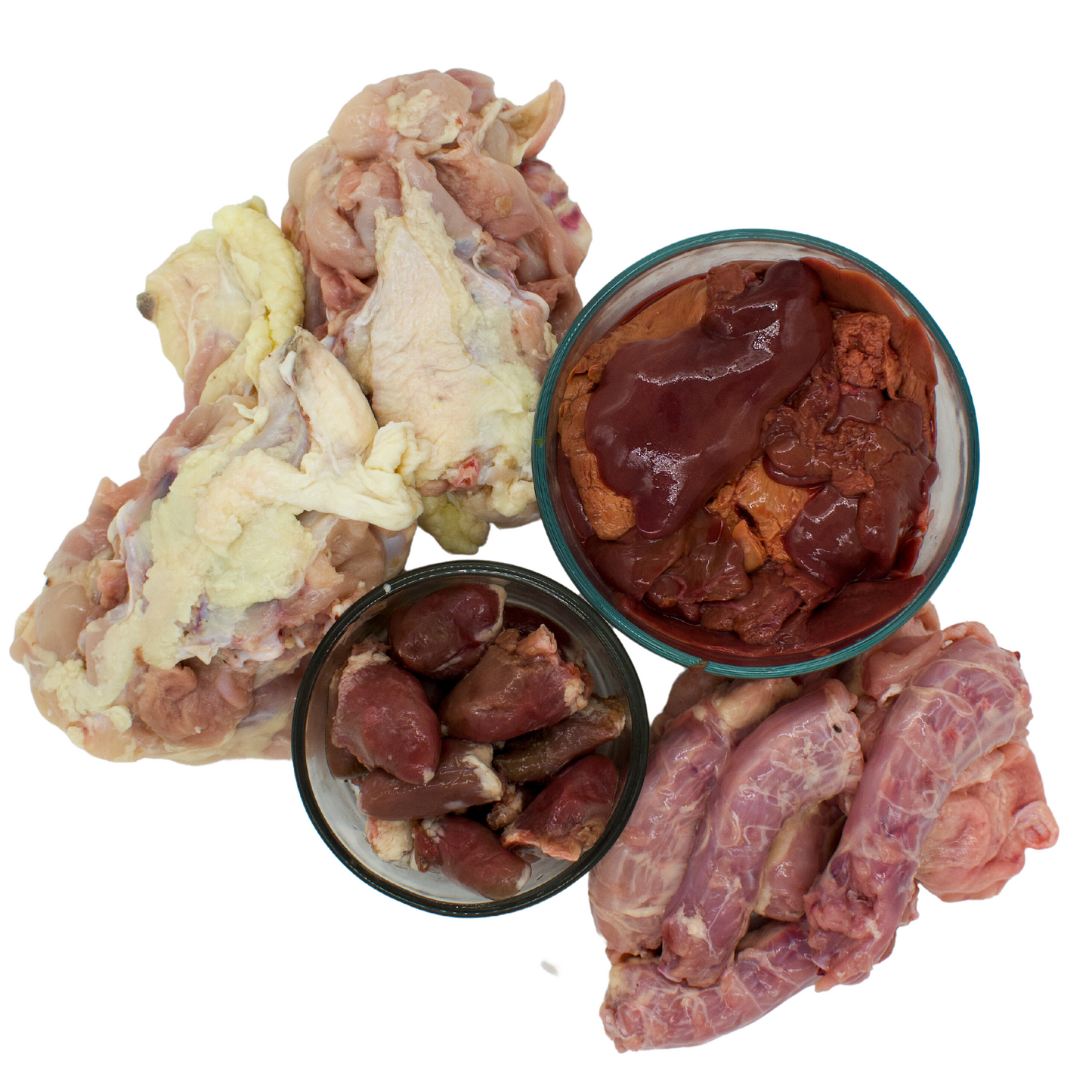 Farm Fresh Sourcing & Paw-some Processing
Our chicken product embodies freshness from the heart of Ohio's Amish country, renowned for the finest poultry in the state. We pick up these prime chicken parts on the very morning these chickens arrive at the processing plant, ensuring unparalleled freshness.
Within just two hours, our precious cargo arrives at our processing plant, where we swiftly commence the processing. We grind the backs, necks, and organs, crafting the perfect blend for your pet's delight. Some meaty bones are packaged & frozen as whole backs or necks on the same day.
Crucially, all our products are flash-frozen within hours of their arrival. Our chicken products are processed and frozen with such speed that they outpace fresh chicken's journey to a grocery store. This commitment to freshness defines our dedication to your pet's well-being.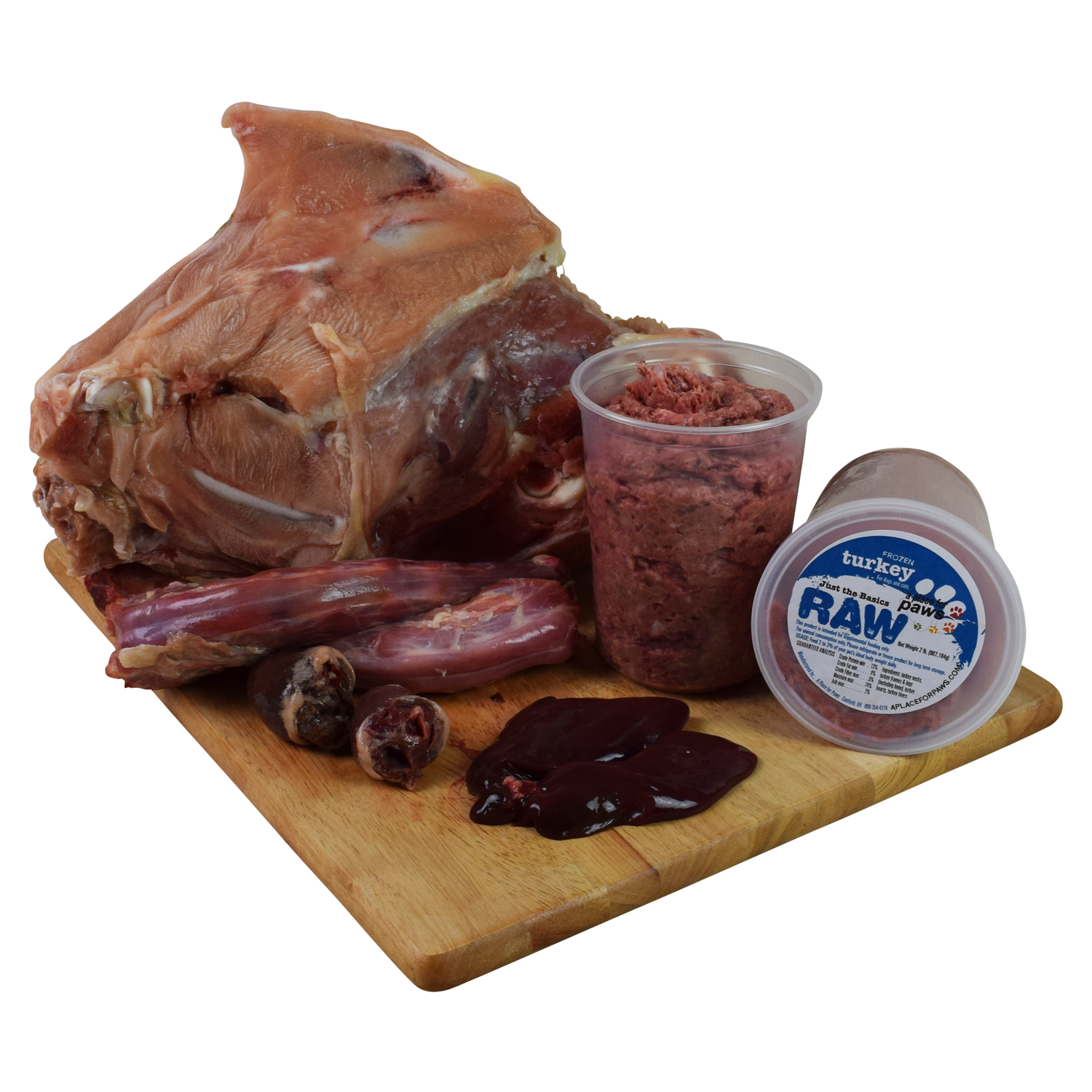 Turkey & Chicken Harmony
Chicken and turkey are both lean, versatile meats that complement each other in a raw dog food diet. Their similar textures and nutritional profiles create a balanced meal, rich in essential proteins and nutrients.
Shop Turkey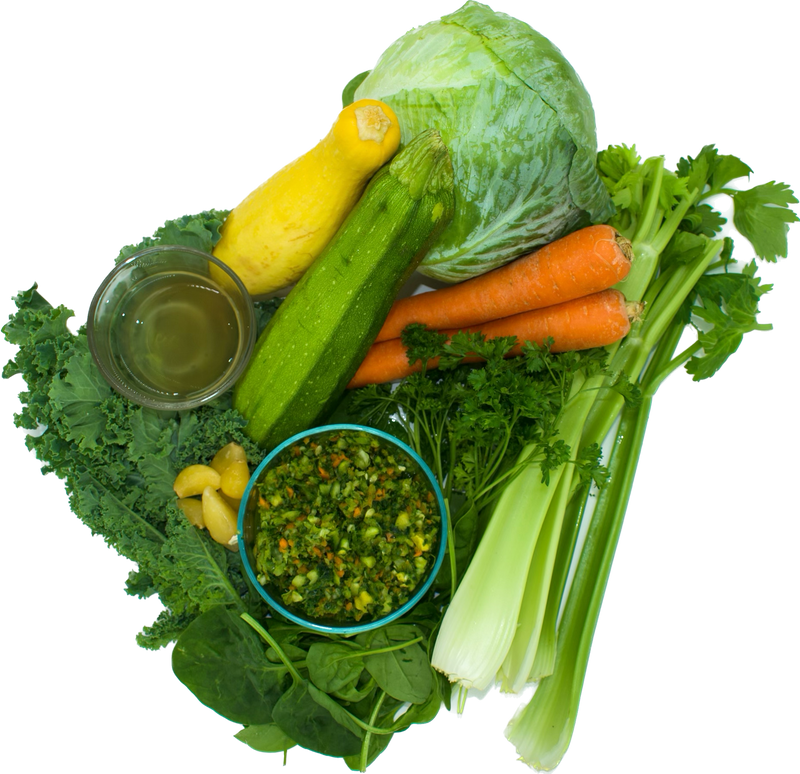 Rule Out Chicken Allergies with Confidence
Uncover Allergies Safely.Try Our Single-Protein Chicken Range. Is chicken friend or foe? These products are your canine's detective kit to pinpoint allergies and ensure a sensitive stomach stays satisfied.
Shop all Chicken
Senior Dog Must

"My senior dog can't get enough of this chicken mix. It's perfect for his age and dental health. Definitely a must-try!" - Tina G.

Puppy Loves It

"This chicken mix provided my puppy with a fantastic start. It pairs wonderfully with your other mixes for added variety, and my pup absolutely loves it." - Sara N.

No Chicken Allergy

"Thanks to your single protein chicken mixes and treats, we confirmed our dog's non-allergic response to chicken. It's a great relief, as he adores it." - Kelly M.
Frequently Barked Questions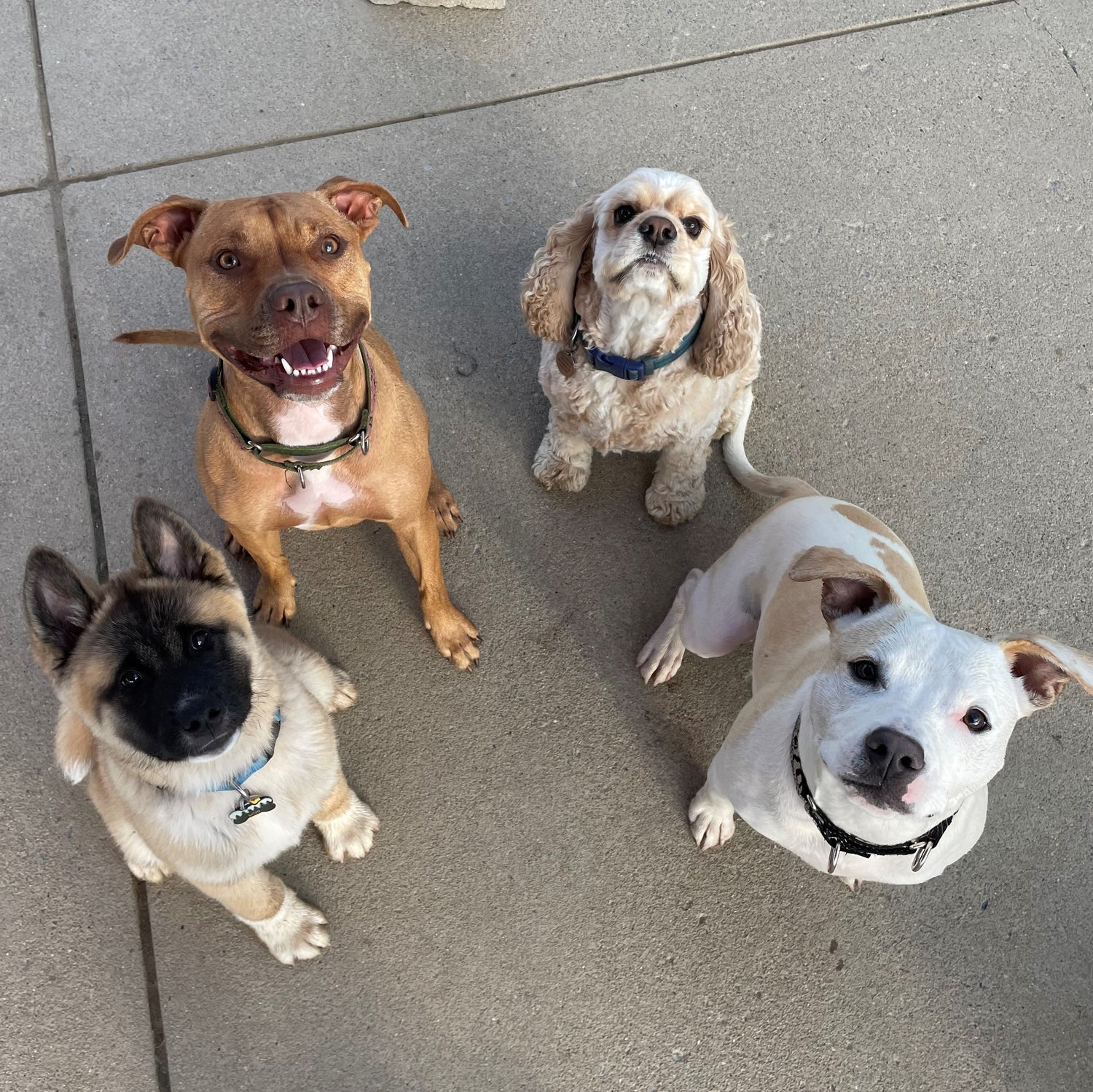 Are your chicken-based products suitable for dogs with allergies?
Is chicken a good protein source for dogs?
Can I use your chicken food as a topper for my dog's meals?
What do you do to ensure the safety of raw chicken in your products?