Transform Meals with Wholesome Beef Magic
Beef 2 lb container
Regular price
Sale price
$12.99
Unit price
per
Sale
Sold out
Our Beef is a frozen ground raw food which comes in 1 lb. & 2 lb. containers and 5 lb. tubes.

Beef is shipped in 8, 12, 24 or 45 lb. boxes fresh to your door.

You can Mix & Match Beef with any of our other ground mixes.

Build a Box & Add to Cart
Ingredients

Ingredients: Beef muscle meat, green tripe with peck, beef liver, beef fat, beef heart, beef blood, beef bone – all finely ground.

Analysis: Protein (MIN) 16%, Fat (MIN) 17%, Fiber (MAX) 1%, Ash (MAX) 1.5%, Moisture (MAX) 58%

44% Muscle Meat 24% Green Tripe 32% Beef Organs
Why Feed Beef?

Beef is an excellent addition to your pet's raw regime.  Beef is a very nutritious meat having some of the longest amino acid chains among all proteins.  Great for all dogs, it is especially good to feed beef to performance or working animals.  Our Beef is made from 100% human grade meat.
Beef & Energy

Beef's nutrient-rich profile is believed to provide dogs with the vigor and stamina they need. Its high energy content and essential nutrients contribute to their enduring vitality, supporting their active lifestyle and overall well-being.
Beef & Taurine

Taurine, a crucial amino acid for dogs' health, is naturally found in beef. It plays a role in heart and eye health. Beef's taurine availability offers a valuable dietary source to support your dog's well-being and guard against potential health issues.
Need A Custom Frozen Package?

If you need help creating a custom frozen shipping package, please call 1-800-354-4216. We can usually create a mix of frozen sizes, milks & bones to suit your needs and use the most economic packaging for your specific mix of products.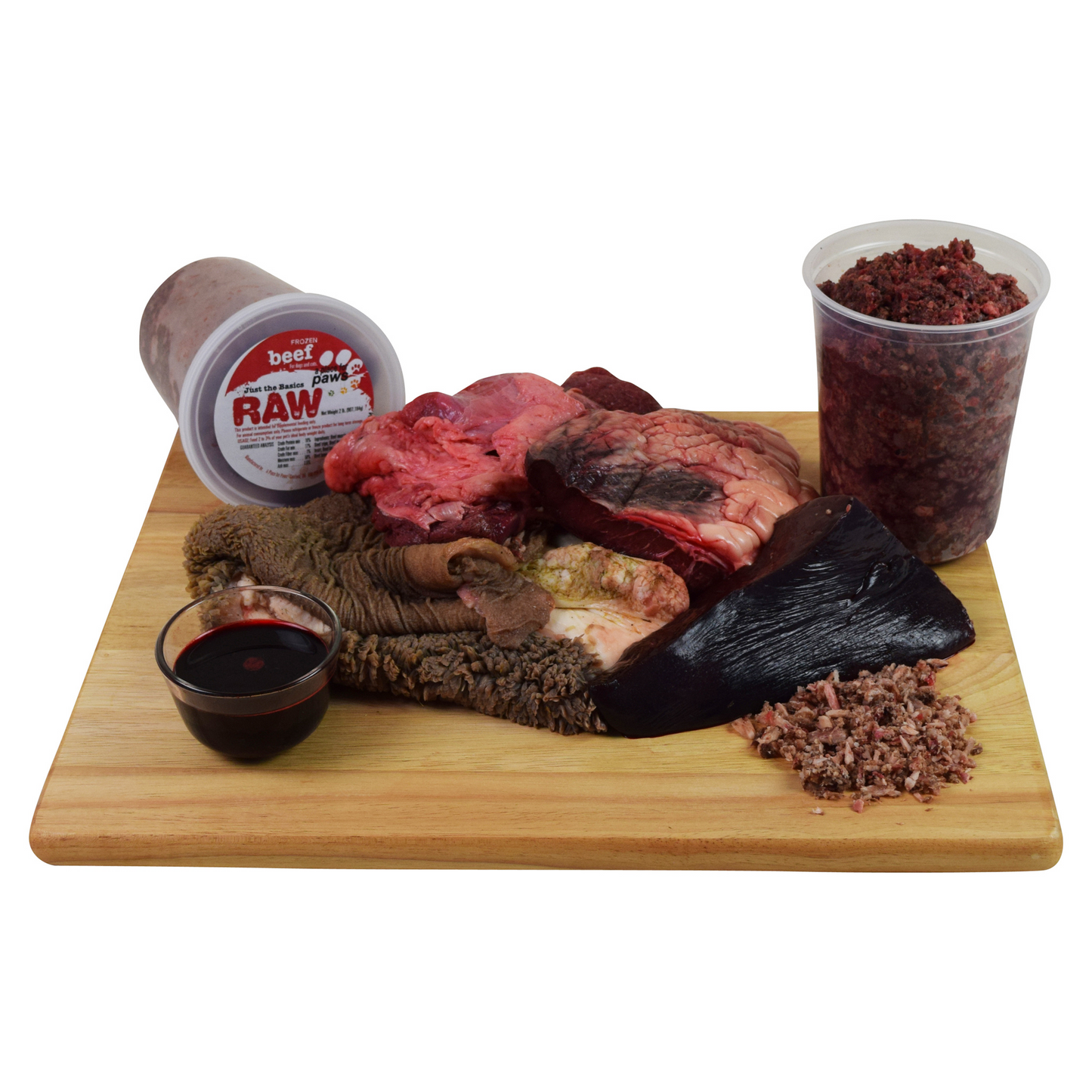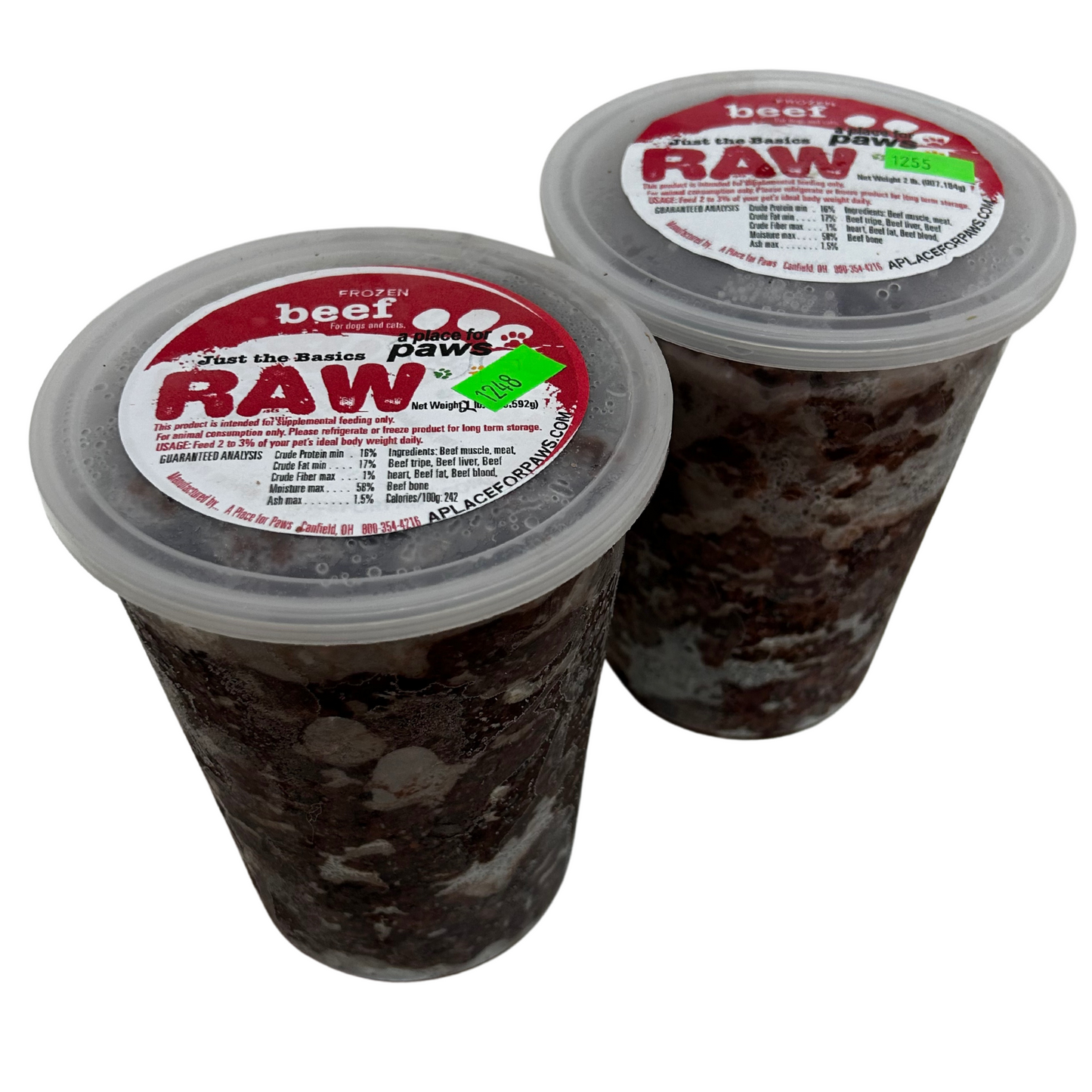 Farm Fresh Sourcing & Paw-some Processing
From local farms to our processing plant, our beef's journey is one of quality assurance and care. Sourced from nearby farms, we inspect their handling practices firsthand. Freshness is paramount, as we acquire the raw materials within days of processing. Vigilant checks occur throughout transportation, maintaining optimal conditions. Chilled or frozen, our beef stays pristine until processing, where it's treated with meticulous care. Ground, packaged, and promptly frozen, the finished products gleam with wholesomeness. This journey ensures the highest standards of nutrition and safety, delivering farm-fresh delight to your furry companions with every bite.
When Allergies Pop Up, Try all Beef to Test.
Raw beef dog food, including treats and chews, is an ideal choice for allergy testing due to its single protein, limited ingredient nature. This simplifies identifying potential allergens, making it easier to pinpoint dietary sensitivities and create tailored, hypoallergenic diets.
Shop Beef Products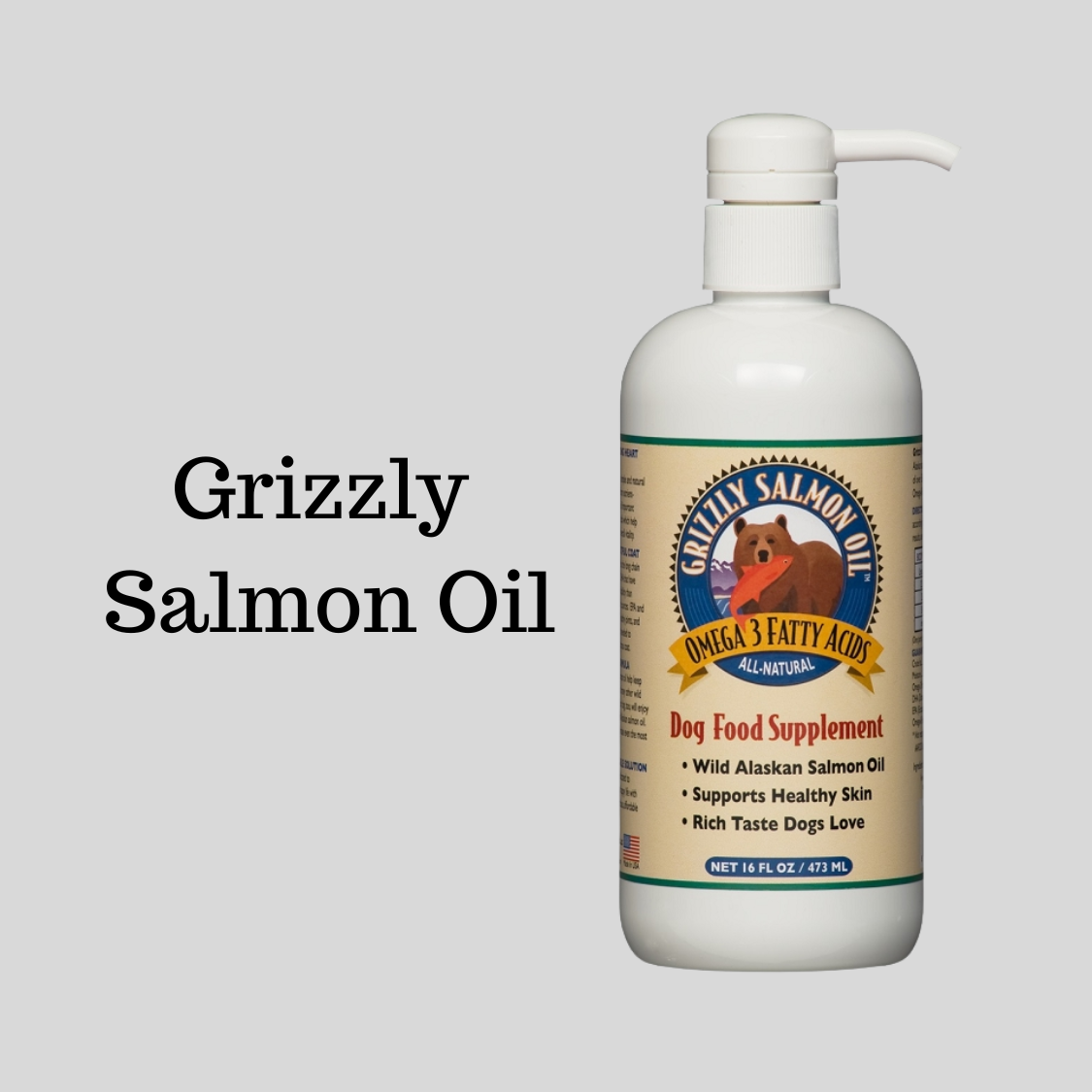 Beef & Salmon Enhance Your Dog's Well Being
Beef and salmon oil complement each other due to their diverse nutritional benefits. Beef offers rich protein, vitamins, and minerals for overall health. Salmon oil provides omega-3 fatty acids, promoting skin, coat, and joint health. Their combined synergy supports a holistic approach to your dog's well-being, enhancing vitality from the inside out.
Shop Salmon Oil
Previously Picky

"Thrilled with the raw beef mix! My previously picky dog adores it. Mealtime excitement and a healthy choice combined – couldn't be happier with the results." - Rich G.

Cleared Diarrhea Quickly

"Tried beef on my puppy with severe diarrhea; cleared up in just two days. Investigating allergy triggers, but relieved to see quick improvement." - Janis O.

Energy of Champions

"Happy Dog Mom here. I introduced beef to my agility pup who lacked energy. Results are incredible – his energy is back, and he's now a champion in the making!" - Tina I.
Frequently Barked Questions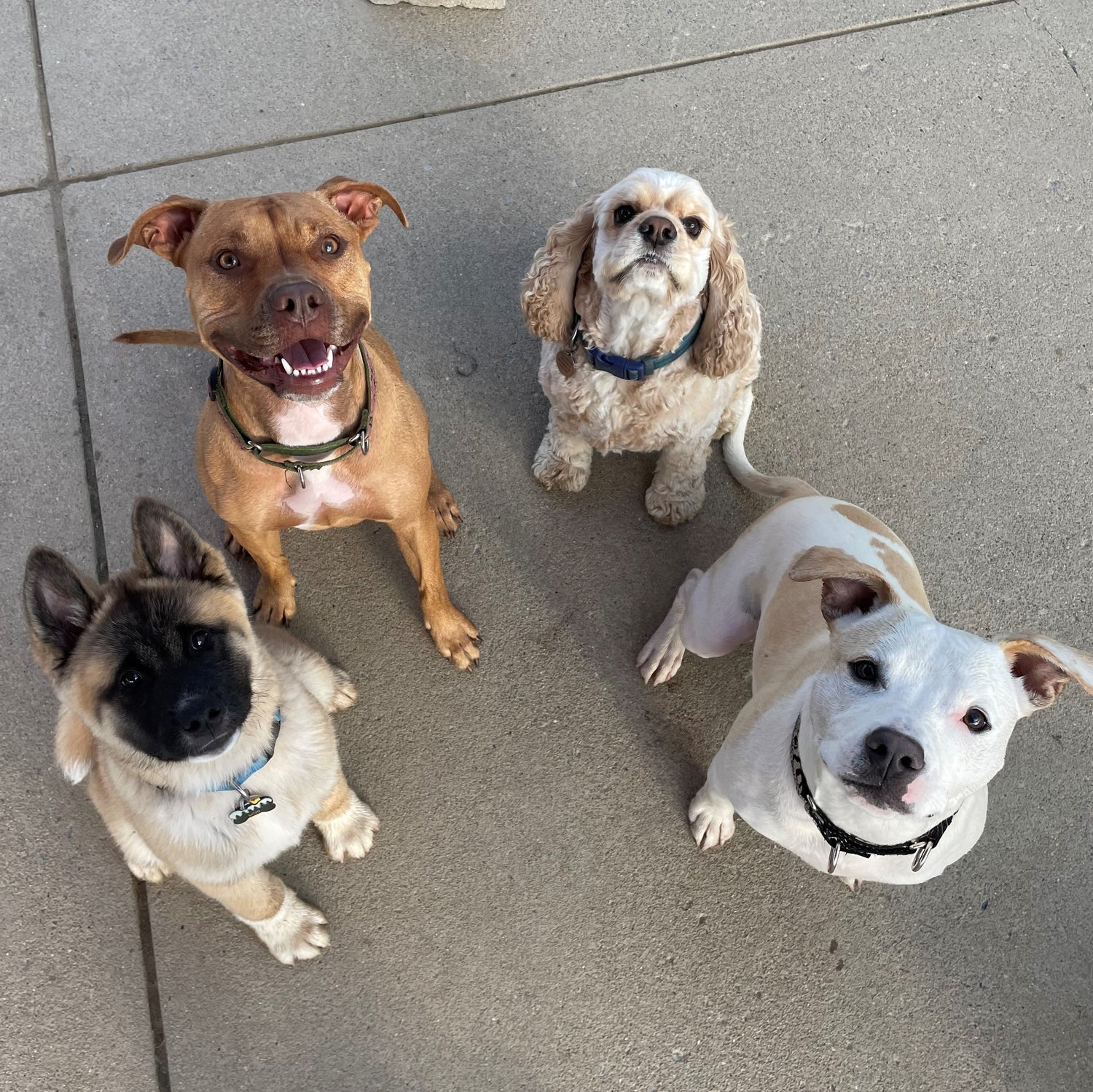 Is raw feeding more expensive than other options in the market?

While raw dog food may seem pricier upfront, it's essential to consider its long-term benefits. The cost may vary depending on the brand and quality of the product, but raw feeding can potentially save on veterinary bills due to improved health and fewer health issues over time.
Is thawing and preparing raw dog food a time-consuming process?

Thawing and preparing raw dog food can take some time, but with proper planning and organization, it becomes a routine part of pet care. There are also convenient thawing methods and pre-portioned packs available for easier handling.
What if my dogs don't like the taste of raw dog food?

Most dogs love raw! But it's not uncommon for dogs to take time adjusting to a new diet. To help with the transition, you can try mixing the raw food with their dogs' current diet gradually. Additionally, exploring different protein options might appeal to their dogs' taste preferences.
Could a raw diet help my dog lose weight?

Certainly! A raw diet can indeed aid weight loss. Its natural low-carb composition encourages healthier body weight. High protein content maintains muscle while reducing fat. Plus, minimal processing means fewer additives that could hinder weight management. Your pet's well-being matters, and raw feeding supports their journey to a healthier weight.